Office of the day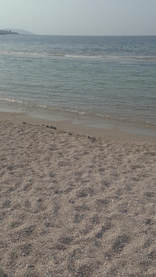 It's Monday morning. The summer holidays are over and everyone is scurrying back to work under cooler skies and packed underground trains. I would normally be booting up the work laptop and checking the weekend's emails. Instead, I'm sitting on a balcony letting my new reality sink in.
I've actually gone and done it. I've been talking about it for as long as anyone can remember (and I have little doubt most stopped listening a while ago). But on this Monday morning, I am booting up my new laptop, preparing to get started on writing copy for a plumbing website while soaking up the sunshine. But I really should start this story from the beginning…
For years I had been looking for a way to quit the rat race and enjoy a better pace of life. When I took a few months off work to travel across South America about 18 months ago little did I know I would find the answer. Seeing so many travellers make a success of working and travelling got me thinking even harder. I rolled a few ideas around and settled on a mix of jobs to make it work and give me the variety I enjoy.
I am now the founder and owner of my own business (a team of one with no plans whatsoever to change that) writing copy and proofreading; at the same time I am also a freelance environmental consultant, keeping my hand in in an industry I still feel passionate about. Between these, I get enough money in to keep me on the road and enough of a challenge to keep my brain active. The rest of the day – those other hours I'm not stuck at a desk in an office anymore – I can enjoy doing all the things I've wanted to do and never had time for. Most importantly, I am about to hit the road again!
The next few weeks will be full of tying up loose ends and sorting through the years of stuff I have accumulated while living in the UK. An emotional but cathartic process, I'm looking forward to the fun memories it'll bring back and the new paths it will open up. Watch this space for what comes next – a new life on the road, working my way through whatever adventures and mischief I can find along the way.
See you soon and if you're on the road, travel safely.