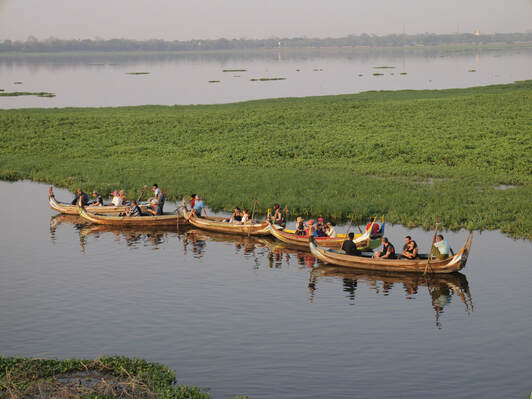 The benefits of buying local
In developing and industrialising countries, tourist dollars often go a very long way to keeping families fed and kids in school. A dollar or a pound may not buy you a cup of coffee back home. However, it can mean the difference between putting a roof over someone's head in a rural community in another part of the world. The simple action of supporting a community by buying local can have immeasurable benefits.

By doing these 4 simple things you could be making a big difference:

1. Support small businesses where you can
Eating in local restaurants or street stalls, buying locally produced souvenirs and art, using local guides from the area are staples for me when I go somewhere new. Look for homestays or family-run guest houses. I love staying in hostels when I travel. I always look for ones that are owned and run by locals wherever possible.
2. Support social enterprises
Organisations that help teach people skills or rehabilitate them into their community are growing in number, particularly in Asia. They are often aimed at women and children who have been rescued from sex tourism. Choose cafes, restaurants, and massage or beauty salons that train staff and teach them new skills. You could also look for souvenirs made by women or collectives that support a new lease on life for people.
3. Don't support begging
It perpetuates the misery of poverty and crime. Instead, give money to a local charity that helps get people off the streets and learn skills that will give them a better future.
4. Support local schools and kids' education
It is often more lucrative for parents to send their kids to beg or sell things to tourists than to pay for schooling. Often they can't afford notebooks, schoolbooks and pens. Buy a few to take with you when visiting rural villages. They can go a long way towards keeping kids in school and offer them a brighter future.