How to meet people when you're on the road
I heard a story the other day about a highly decorated U.S. Army Ranger who was badly injured in Panama in the early 1990s. Lou Olivera was one of a number of Rangers who parachuted in on a mission to secure an airfield in Panama as part of the wider objective to establish a democratic government in the country.

I heard Lou's incredible story from someone who knew him well. I met them in a local café a few weeks ago.
Why is this relevant?
Solo travellers often worry that they will feel lonely and isolated when they travel, and I get a lot of questions about this. How do I meet people when I'm on the road? How do I avoid loneliness and feeling homesick?
The answer is to keep an open mind and not be afraid to talk to people, wherever you may be. I met my new friend in my local café one afternoon when we were both sitting at the same long table with our laptops and coffee cups. We had both been going there for a few days and struck up a conversation about it. 'So, here again? Another day of tapping away on the laptop?'
There are times when I feel lonely or homesick, of course there are. But they are few and far between. I make sure they are by being open to talking to people or starting up a conversation when it feels natural to. It doesn't always work. People who you thought were open to a chat may not be, so you laugh or shrug it off and go back to sipping your coffee and reading your book (or writing your travel website!). But when it does, you may end up with a friend for life.
Friends I've made on the road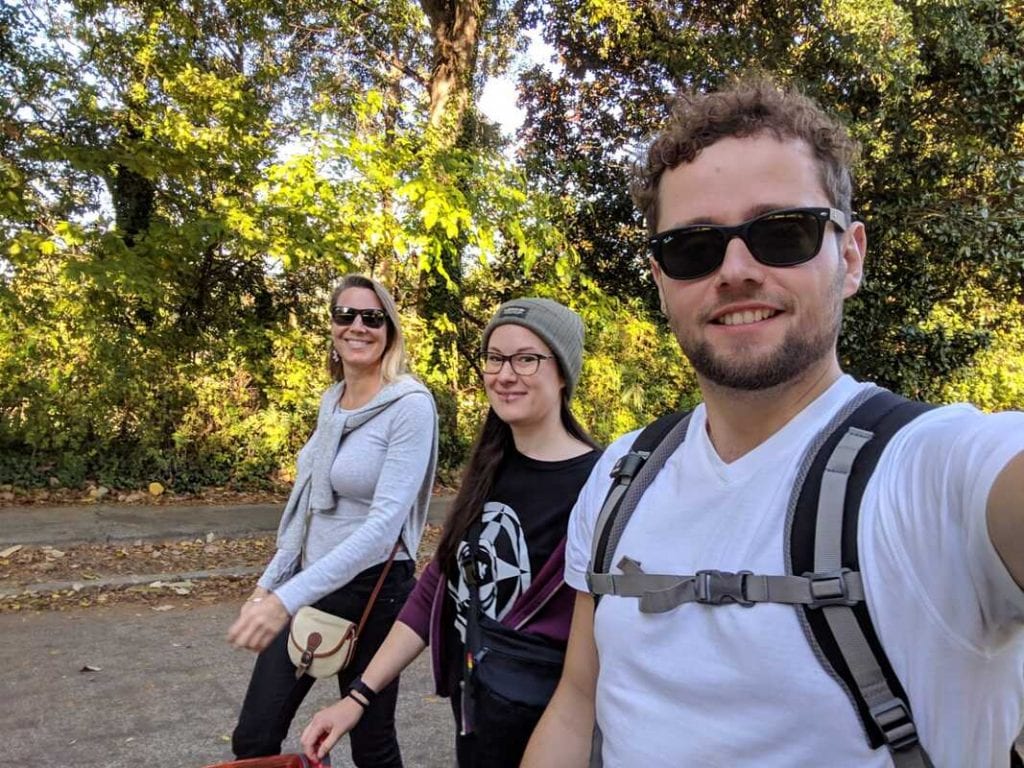 I met my friend Pete when we were sharing a dorm room in Siem Reap, Cambodia. We had a ball spending our days at Angkor Wat taking in the temples and chilling out with a drink in the evenings with the others from our hostel. We're still good friends, and he has since introduced me to one of his mates who is now my rock as we are both newbie Europeans in a busy American city.

I met Gaby in another hostel dorm, this time in Laos. I had just arrived, tired and hungry, and dumped my things in the room asking in passing if anyone wanted to join me for lunch at the next-door riverside bar. Gaby came along and we ended up spending three weeks travelling through Laos together.

I met Andrew while we were both travelling in South America. We were at the top of a church tower in Quito, Ecuador, when I wanted someone to take a photo of me with the undulating backdrop of the city. I asked him if he'd take one and we got to chatting… We travelled through Bolivia, Panama, and Costa Rica together. Four years on and we are now married!
And so I find myself sitting in a café hearing Lou's story. And I've made a new friend.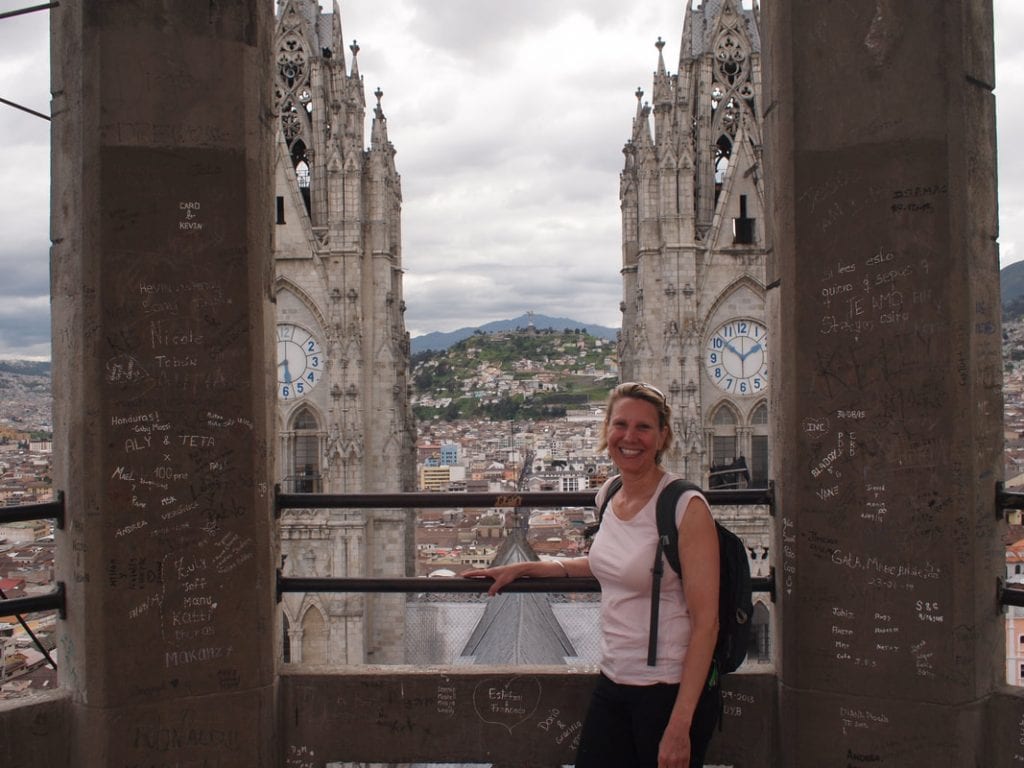 If you are travelling solo, don't be afraid to open yourself up to a conversation wherever you may be. It could be the start of a beautiful friendship, it could just be an interesting one-off chat. It may be nothing at all. But you'll never know unless you try.
Happy travelling!