How do you choose where to lay your head for the night?
When you think of hostels, do you imagine loud, rowdy parties and drunk 20-somethings on their university holidays? Or hotels as a place of luxury for that steaming hot shower, great night's sleep, and decadent breakfast? Homestays as the ultimate culturally immersive experience in local life? What about Airbnb or couchsurfing? There are so many options out there… How do you choose between them?
In the past, hostels may only have been party places for young backpackers, but they have changed a lot. Nowadays, they also offer private rooms with en-suite bathrooms and cater for all ages, including those who don't want to party. On the other hand, hotels may offer more luxury and one-to-one service, but also come in budget options with or without extras such as breakfast.
Things have changed… a lot!
When I first backpacked in the late 1990s, hostels were the only budget option available. There were fewer of them around, and many could have done with a deep clean and fewer parties. This put me off for quite a while. For a long time, travelling for work or for weekends away I only ever stayed at hotels and I liked the peace and quiet they offered.
When I decided to travel through South America I was on a limited budget. I decided to prioritise having more time travelling and opportunities to meet other people over accommodation costs. By this time, hostels had also changed a lot and I had the option of a private room. What I found opened my eyes to a whole new world of travelling.
As a solo but very social traveller who loves to meet others along the way, here is my take on the options available.
What's so great about hostels?
Hostels are no longer party places that have seen cleaner days. They have reinvented their offering and image and now rival budget hotels in terms of cost, offer privacy if you want it and come with a bunch of benefits:
Communal areas set up as sociable spots to meet other travellers, without being 24-hour party places. Party hostels are actually fewer and further apart ever. With increasing numbers of solo backpackers and older travellers, loneliness can be a real thing if there is no opportunity to meet others, and hostels offer that in spades. For a few other ideas on how to meet people, have a read of How to Meet People on the Road.
Private rooms, with or without en suite facilities, that give you the best of both worlds: privacy without isolation. Use your room when you want quiet time and sit in the communal areas when you're in the mood to socialise.
Clean and hygienic. Cheap doesn't have to mean dirty. I think I've only ever come across one hostel that didn't meet my high standards of cleanliness since I took up solo travelling again. The competition is fierce, people's expectations are higher and hostel owners have stepped up and met the challenge.
Knowledgeable and friendly staff who know a lot about their local area, offer plenty of tour options and recommendations for a wide variety of places to visit, organise onward travel –  and even help with visas – and can point you in the direction of good local food.
Choice of mixed or single-sex dorms. If a dorm is more your thing, you often have the choice of mixed or single-sex options. There are small (4-bed), medium (6 or 8-bed) and larger (10 or more bed) dorms to suit all tastes.
All ages and even families. Hostels are now much more of a mixed-age place to stay. I regularly come across youngsters, people in their 70s and even families with young children.
Lockers. Any competent, self-respecting hostel offers lockers for valuables. Some are even large enough to fit a whole backpack, and at the very least they will have space for passports and valuables. Most would fit my laptop and camera as well. Take a small padlock with you, although many have combination locks that you set yourself.
Self-catering facilities. Not all will offer them and, when they do, they are pretty well stocked with the basics to enable you to cook a simple and delicious meal. Hostels in South America don't all offer breakfast but many have kitchens so you can make your own breakfast if you don't want to eat out.  
My personal take on hostels…
Personally, I love hostels and while I enjoy private rooms from time to time, and they are even more cost-effective options if you are travelling with someone, you're more likely to find me in a mixed 4 or 6-bed dorm. I have made many long-term friends with people I have shared a dorm and hostel with and, weirdly, find that mixed dorms are less messy than female-only ones! And, contrary to popular belief, snoring is not limited to men, women snore too.
Best of all, they are secure. I have never felt unsafe in a hostel. Most travellers are there to sleep and explore, and with the usual cautions of travelling alone, you shouldn't encounter any problems. Take a look at the Solo and Safe pages for more tips on how to have a problem-free trip.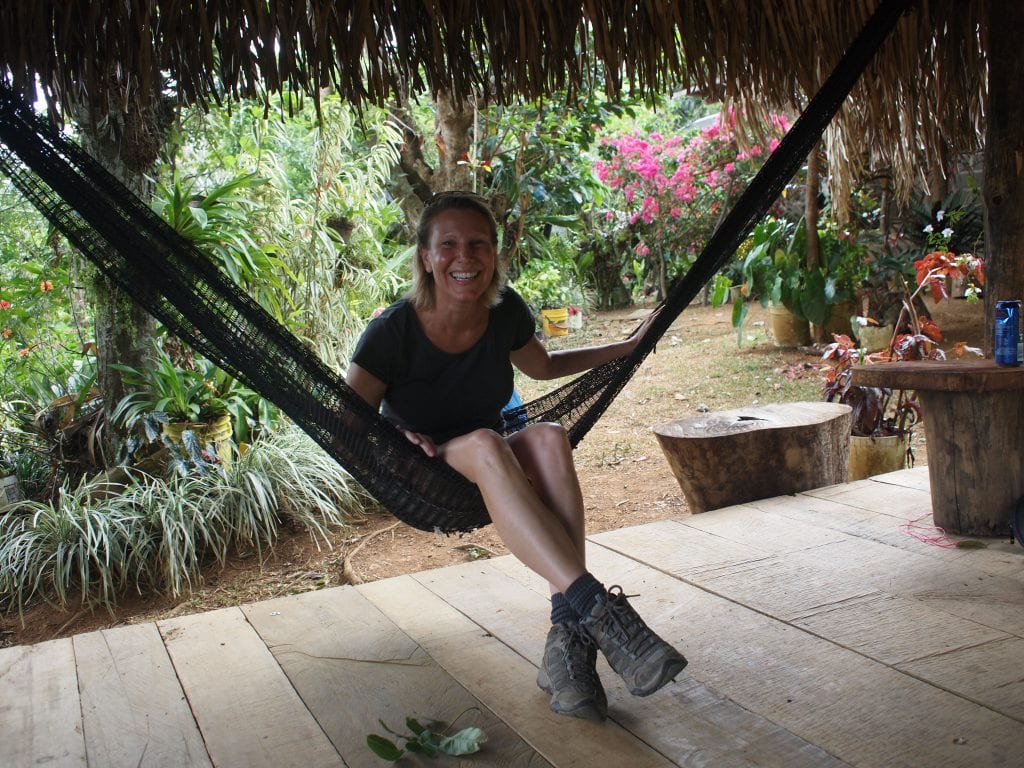 Hotels – the pros and cons
Not everyone likes hostels, and hotels may be more your thing. I know people who have never stayed in one and refuse to even consider it. And that's okay! Staying in a hotel, particularly one that's part of a chain, guarantees a certain level of service. You know exactly what to expect, and that's what many people are looking for. Here is my take on the pros and cons of hotels:
The good
Universal room standards. You know what to expect and you will probably not be disappointed.
Peace and quiet. Your room will be an oasis of calm where you can relax and unwind after a day of sightseeing.
Private bathroom. Unlike hostels, this is not an optional extra but comes as standard with every hotel room.
Room service. While some hostels offer meals, only hotels offer room service, often on a 24/7 basis. Perfect if you are tired and don't fancy looking for a place to eat or have the midnight munchies.
The not so good
Same, same. Wherever you go in the world, one room looks much like another. The flipside of predictability is boredom and a lack of character.
Price. Even a budget hotel will be significantly more expensive than a private room in a hostel, let alone a bed in a dorm.
Unsociable. Everyone is behind their closed room door, there are no communal areas to just chill out in without being isolated or in which to meet fellow travellers. Yes, there are hotel bars and restaurants, but they are functional rather than social spaces.
Corporate owned. Most hotels are owned by companies or large corporations while hostels tend to be locally owned and managed. The exception to this is small boutique hotels which have more character but are rarely cheap.
Hotels are great for a weekend away or when travelling with friends. When you're globetrotting solo, hostels offer more opportunities to meet other travellers and give you a greater insight into local culture. Once in a while, though, it does feel good to check into a hotel for what I call a 'night of luxury'. Soak in the bath, relish a hot power shower, or revel in a fluffy duvet. It will feel all the more indulgent if you do it once in a blue moon.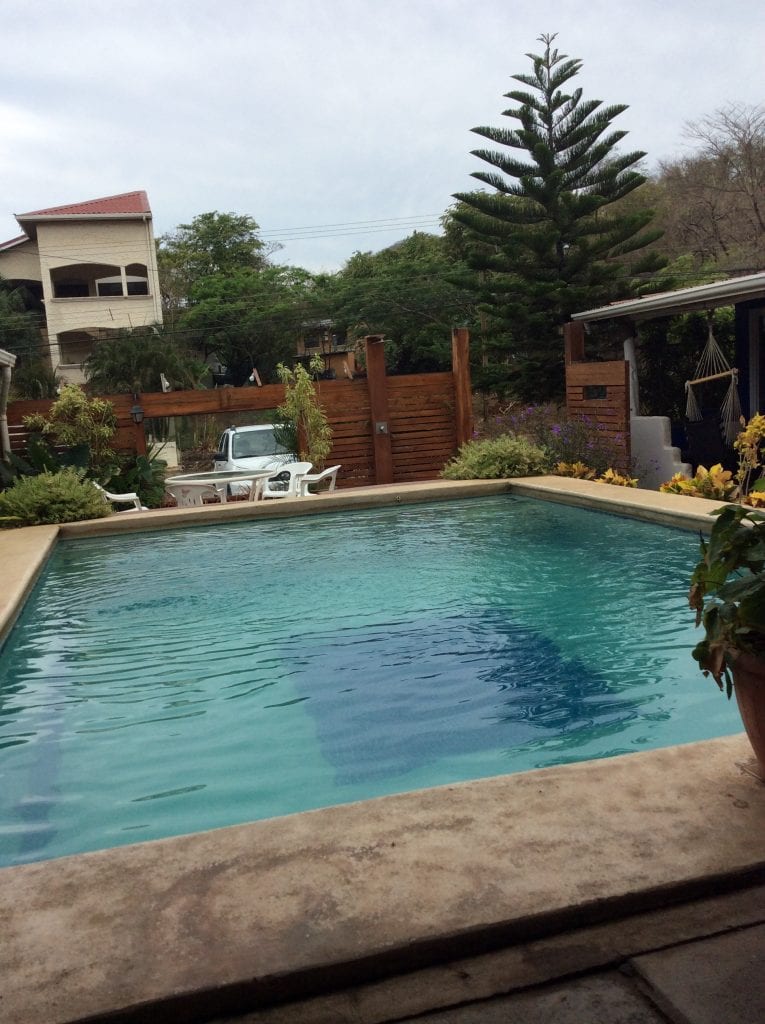 Homestays
If you are looking for some local culture and want to know more about how people live where you are, homestays are a brilliant way of delving a little deeper into a place. While you may not meet as many fellow travellers, they will give you an insight into local life like nothing else can. Where they include meals, they will also introduce you to foods you may otherwise not find easily, and there's nothing like a good home-cooked meal after a long day out and about.
Your experience will depend on how much you are willing to interact with your host family and what is on offer. It may just be a bed and breakfast, or it could be a full immersion into family life. Know what you want before you book so that you are neither disappointed nor frustrated.
If you are learning a language, homestays are the best way to practise what you learn in the classroom and for learning day-to-day expressions and phrases. I did it in Colombia while learning basic Spanish and it was one of the most rewarding experiences I've had. My Colombian mama and I still keep in touch!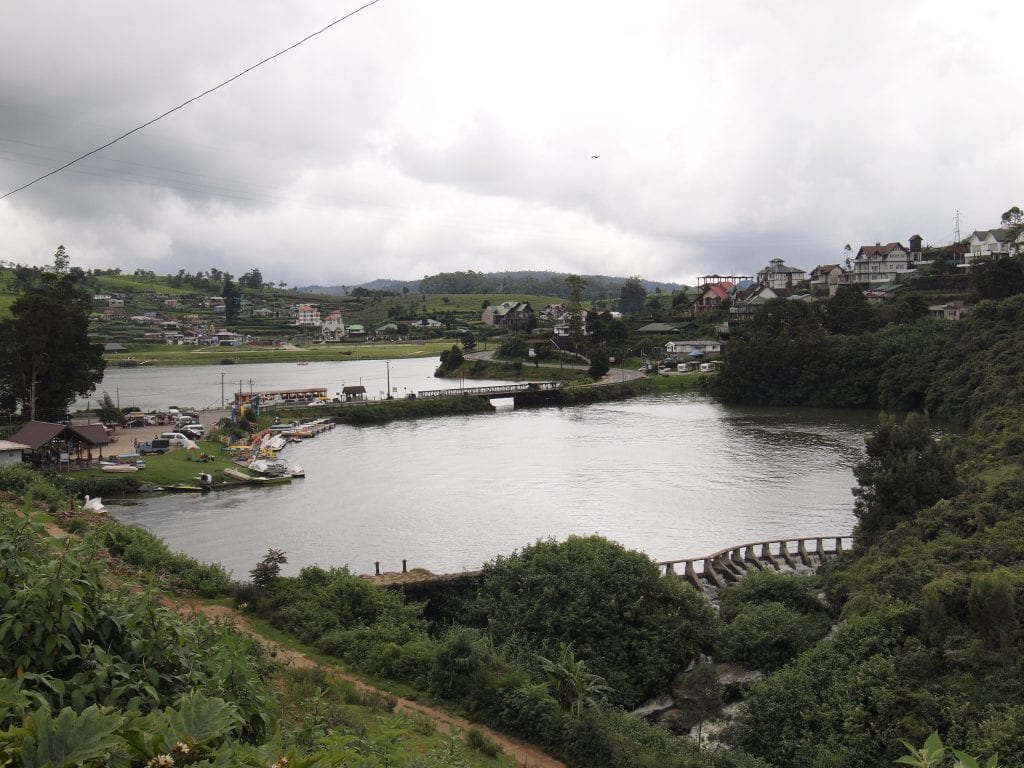 What about Airbnb or Couchsurfing?
There has been a lot of controversy around Airbnb, particularly in larger cities where it is seen to be pushing up rents for locals and a way to make extra cash without paying tax. The decision is yours on this one, and the benefits and downsides are much the same as with hotels, the difference being that you have more of a home to relax in. You also have access to a kitchen to cook your own meals.
Couchsurfing is increasingly popular as well. I admit that I have never tried it, largely because I am uncomfortable at the thought of staying in someone's home where I am more vulnerable in terms of safety and security. Having said that, I know other solo female travellers who have and who swear it is a great experience.
The verdict?
It's totally up to you! You now have all the information you need to make a choice. Check reviews when looking for a place to stay and ask other travellers what was good (or not so good). I mostly use Booking.com so that I can use the filters to find what I'm looking for and the reviews are helpful. Since I rely on them heavily, I also make sure I always leave a review myself. You can reserve most places free of charge, often with free cancellation, and if you use the site often enough there are perks through their Genius programme.
For hostels, Hostelworld is also a great option, although it does cover more of the party hostels, so check carefully if that's not what you want. They also require a deposit which is non-refundable if you decide to cancel.
If you are trying hostels for the first time, drop me a line and let me know what you think!