Jungles, volcanos, beaches and wildlife – Costa Rica really does have something for everyone
Costa Rica – a paradise for outdoor lovers
More developed than many of its neighbours, Costa Rica prides itself on its beaches and jungles, opportunities for wildlife watching and sustainability credentials. Though it may be a little more expensive than other destinations in Central and South America, it's worth saving up a little extra to enjoy it to the fullest. While you can backpack and travel across Costa Rica by bus, it is also one of those countries where hiring a car is easy and affordable.
From sea to jungle
Costa Rica is well known for being a country that takes its environmental wealth seriously. It has a laid-back way of life and works hard to protect its natural resources and abundant wildlife. You will hear the term pura vida a lot around here, often as a farewell wish for a pure life.
Costa Rica is small but packed to the rafters with things to see and do. Like to be on the water? You can surf, dive, snorkel or lounge on a beach on the Pacific or Caribbean coasts. You can go whitewater rafting or kayaking down its rivers or in its sea caves.
Want to spot some of the world's zaniest wildlife? Look out for sloths and listen for the otherworldly sounds of the howler monkeys. If it's hiking you're after, you have volcanos and jungles to choose from – Costa Rica has almost 30 national parks to visit. Its size makes it relatively easy to get across to take in the huge variety of things to see and do.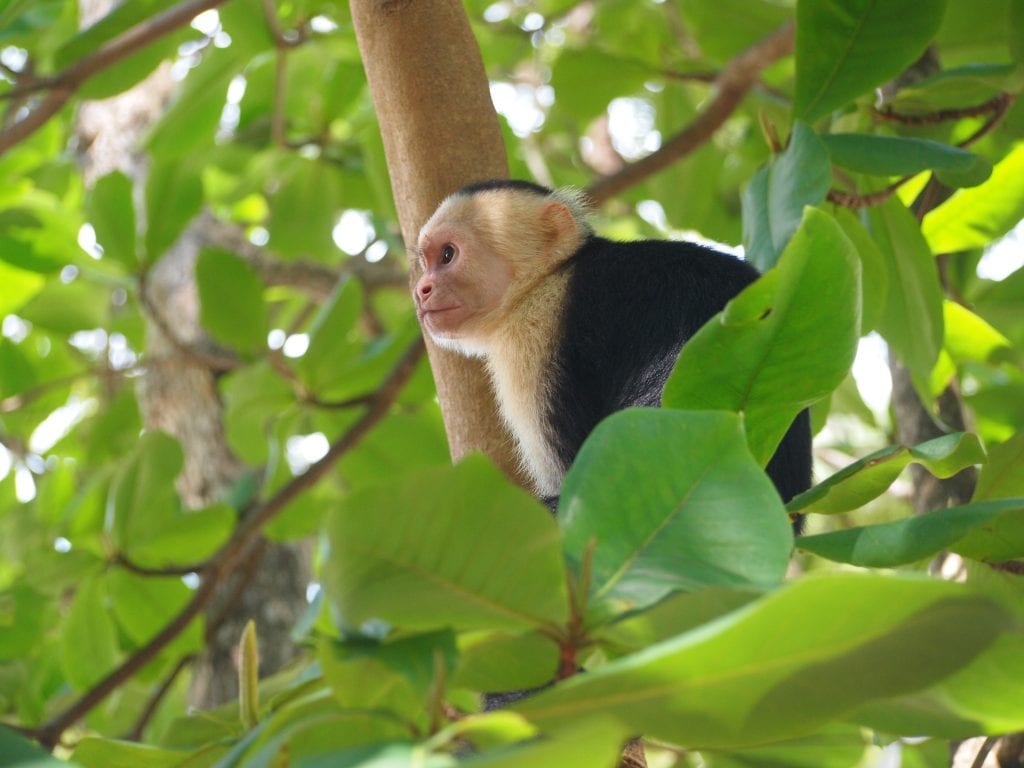 Getting to Costa Rica
If you are heading over on a short trip, you are more likely to fly. There are two international airports, one in San José (Juan Santamaria) and another in Liberia. You are more likely to find cheaper flights into Juan Santamaria. While it's an hour from the city centre, it is the better of the two for accessing the city and most wildlife activities. If you are heading to the northern beaches on the Pacific side, Liberia is your best bet.
You can also cross the land borders with Panama to the south and Nicaragua to the north. To enter, you must have valid health insurance. You may be asked to prove you have enough funds for your stay and that you have a ticket for onward travel. If travelling from a country affected by yellow fever, you will need your vaccination certificate as well. Visas are issued on entry for UK, US, Australia and European Union residents, amongst others, and are valid for 90 days.
Travelling around in Costa Rica
Unlike many other Central and South American destinations, it's fairly straightforward and not uncommon to hire a car for travel within Costa Rica. The usual precautions apply. Check the vehicle before driving off and be extra vigilant about keeping valuables out of sight. Better yet, take them with you. Lock it at all times and try to leave it in a guarded or busy, well-lit spot.
Buses are another way of getting around. However, if you are accustomed to the air-conditioned comfort of buses in other countries, be prepared for something less luxurious here. There are fewer buses crisscrossing the country, so you may need to carefully plan your itinerary to be sure you can get to where you want. Many buses are run early in the morning, which is actually helpful if they are not air-conditioned! Finally, you may need more than one bus to get to your destination, so be sure to factor that in (and any hanging-around time) when planning your trip.
For the solo traveller and backpacker
Costa Rica is perhaps more popular with couples and families, and while there are plenty of solo travellers around, they are fewer than in neighbouring countries. That said, there are lots of inexpensive and very comfortable hostels around, if that's your thing, and plenty of opportunities to meet other travellers, so don't dismiss it as a solo or backpacker destination.
English is spoken widely, and you should have little trouble getting around. Food, drink and accommodation are easy to find and plentiful. If you have some Spanish, it will be welcomed and helpful, but it is not necessary.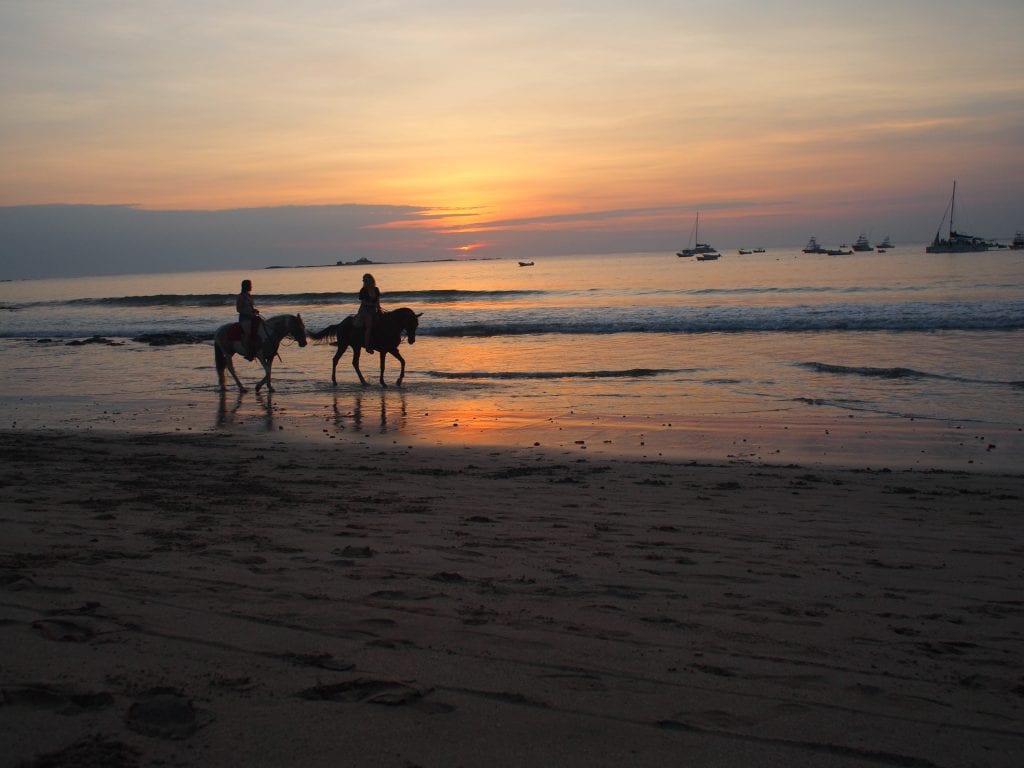 Advice for solo females
You shouldn't have any issues as a solo female traveller. Exercise the usual precautions, particularly in larger cities, and your trip should be uneventful. Outside the main towns and cities, the locals may be more interested in finding out more about you, but that's usually all it is – curiosity. As a popular tourist destination, solo female travellers are not too out of the ordinary. As always, if it feels odd, move on.
Carry a scarf to cover your shoulders in case you want to visit any churches and avoid beachwear unless you're on the beach. Leave valuables in your accommodation's safe and only carry what money you need for the day.
Costa Rica for the digital nomad
Wi-Fi can be patchy outside of the main towns and cities, although it's fairly good in hotels and hostels. You are more likely to get decent connections in San José and more touristy destinations such as Tamarindo. There are also more cafés and places to sit and work here.
Best time to visit Costa Rica
Costa Rica is well and truly in the tropics, so as a general rule, expect humidity, heat and regular downpours. As with most places, much will depend on where you are headed.
If you are going to the Pacific side, the dry season runs between December and March with the heat reaching a peak in March. The wet season runs from May to October. While July and August may have less rain, they are also windier months.
On the Caribbean side, you are more likely to have some rain most days. There are two short dry seasons, February to March and September to October. Expect the most rain between November and January.
If you are at altitude, you will need extra layers no matter what the season. You are also more likely to get daily bouts of rain in the cloud forest. If you need some packing ideas for travel around Costa Rica, take a look at the ultimate packing list.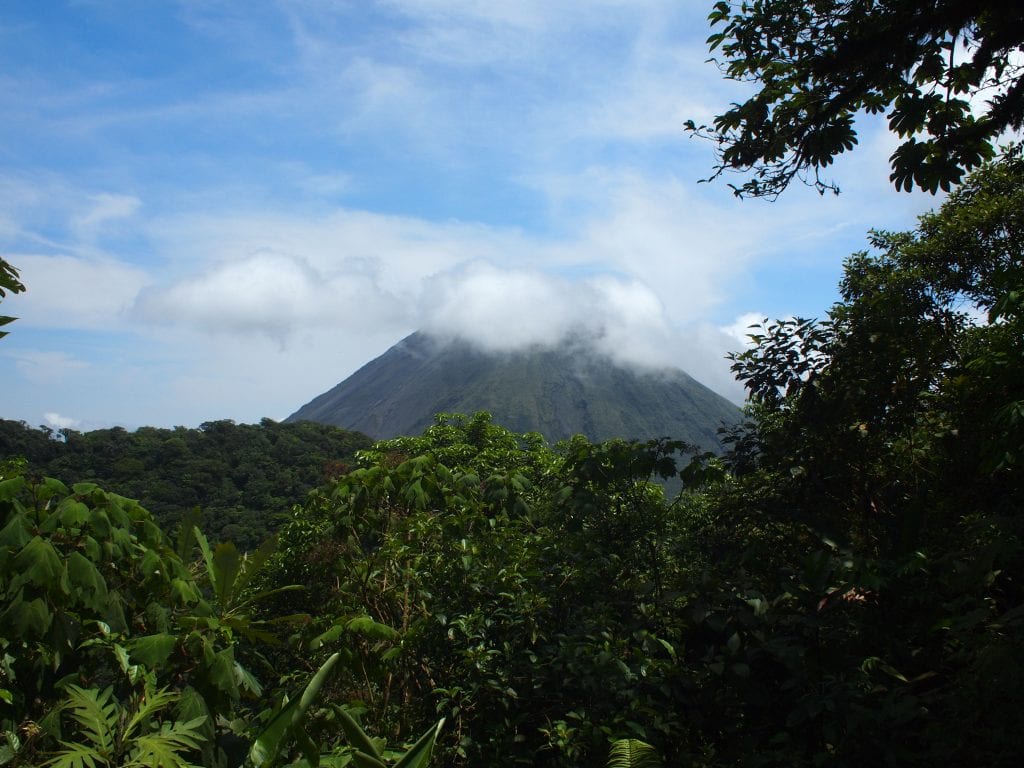 Money in Costa Rica
The local currency is the colón (CRC). You will get around CRC 850 for GBP 1 and approximately CRC 600 for USD 1. Get the most up-to-date rates on XE Currency Converter. You shouldn't have any trouble finding ATMs in towns and cities. If you are heading to more remote parts of the country or to one of the national parks, it's worth withdrawing cash in advance.
Cuisine and food in Costa Rica
Less spicy than other cuisines in the region, rice and beans are still staples and can be found anywhere, anytime – even for breakfast. Most food is remarkably fresh, although much of it is fried. But the freshness is something to savour. There are fruits, juices and salads aplenty, and each dish is as colourful as it is flavourful.
In the more touristy areas, you will also find plenty of US influences. Here you can order burgers, chicken tenders and French fries almost everywhere, if you crave comfort food.
For a more traditional taste, try gallo pinto for breakfast (rice, black beans, peppers and onions) or casado, a combination of rice, beans and either meat, chicken or fish. If you're after a snack, look for patacones, twice-fried plantain sprinkled with salt. Yum! In San José, head to the indoor market – there's a smorgasbord of stalls with fresh food and snacks to choose from.
Driving in Costa Rica
Hiring a car to travel across Costa Rica is easy and there is a lot of choice. However, bear in mind that it is not like driving in the UK or US. You are more likely to have to deal with dirt roads, single lanes with two-way traffic, and drivers who know their way around better than you do and who are not afraid to overtake, often dangerously. Depending on the season and where you're heading, you may want to opt for a four-wheel drive vehicle.
Check it thoroughly for any dents and scratches before driving off. Point any out to staff and make a note of them. Avoid leaving any valuables in the car and park it in a guarded lot wherever possible. Break-ins are frequent and you don't want to have to deal with losing your things or getting police reports and filing claims with the rental company.
Roads can be heavily potholed, given the hot and wet weather conditions. A GPS will be useful, and you can rent one, but beware that there may not be good reception in some areas. Signposting can be patchy, particularly in areas off the beaten track.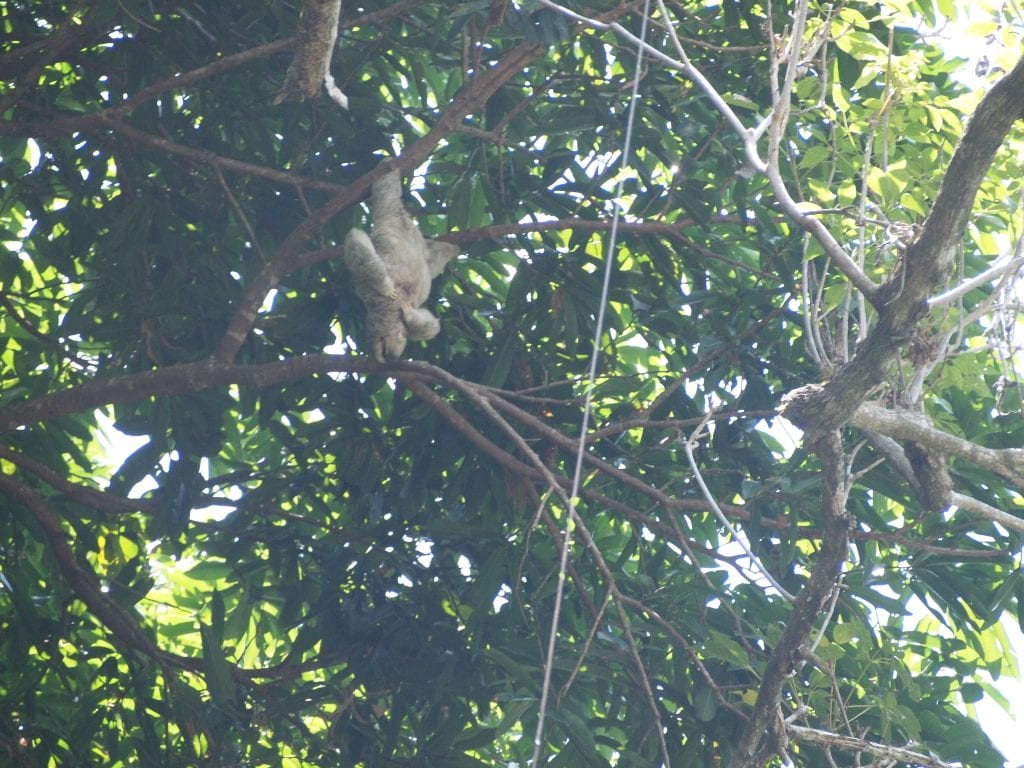 Things to do and see in Costa Rica
Costa Rica really is a paradise for those who love the outdoors and wildlife. With nearly 30 national parks to choose from in a relatively small country, you are spoilt for choice. Famous for sloths, Manuel Antonio National Park is one of the most popular parks to see them in their natural habitat. Take your bathing suit for a dip in the Pacific afterwards (and keep your food tightly packed: there are cheeky capuchin monkeys ready to grab it!).
If you like hiking, the Cerro Chirripó is a popular but tough trek, and you need to have secured passes in advance. An easier one (but much, much hotter and sweatier) is around the foothills of the Arenal volcano (at the time of writing, you could not climb the volcano itself). The closest town is Fortuna, in the north of the country.
For beach time, head to the Pacific coast, where you have a greater choice of beaches to swim, snorkel, dive, free dive or surf. If you want to get a scuba or freediving qualification, this is one of the best places to do it.
More details on specific destinations and activities coming soon. Sign up for an email alert as soon as the pages are live.