Beautiful, beguiling, and unlike anywhere you've been before
The beauty and challenge of Sri Lanka
Sri Lanka is the jewel of the Indian Ocean. A devastatingly beautiful island covered in lush vegetation with coconut trees as far as the eye can see, well-preserved colonial architecture, tall mist-covered mountains, and beaches that go on forever. Solo travellers rave about Sri Lanka and rightfully so. It's stunning!
The train journeys across the tea regions are breathtaking, and the white sandy beaches and ocean waves draw surfers from all over the world. That said, solo female backpackers may find it a bigger challenge than other Asian countries, so preparation is crucial.
Sri Lanka is not a destination for first-time backpackers or solo travellers. If you're a first-time or less seasoned traveller, you may be better off hiring a car and driver. It's a very popular way to see the country and also lets you enjoy it to the full without any hassles. You definitely won't be missing out!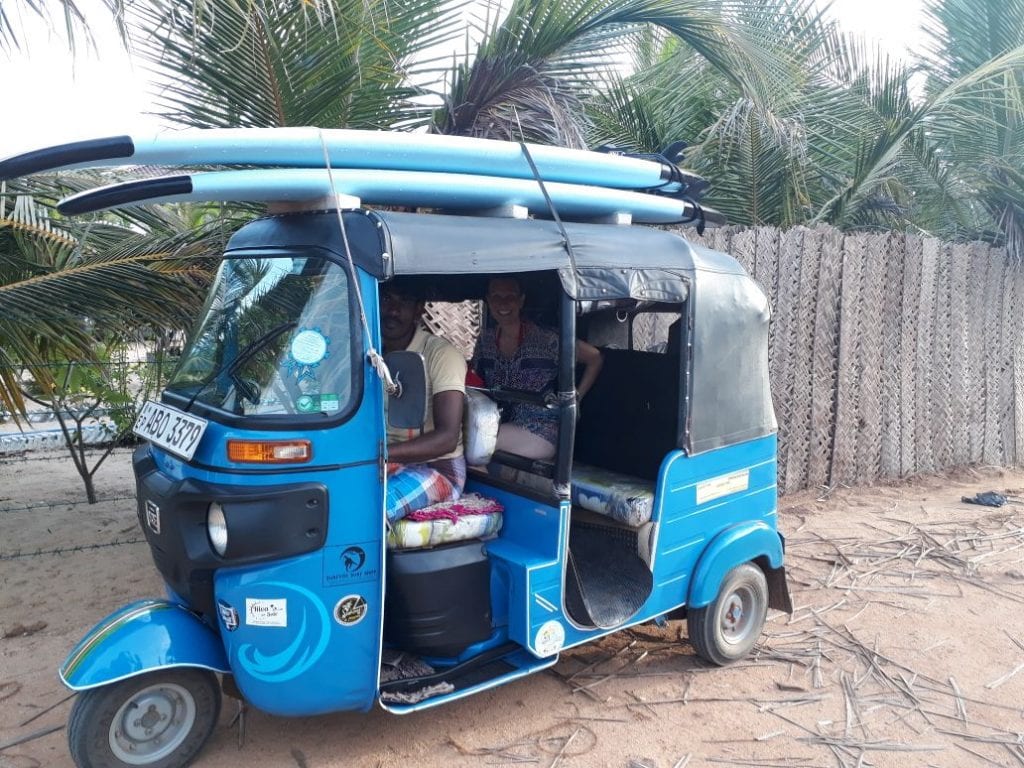 Why is this?
Sri Lanka is only a decade into recovery from a nearly 30-year civil war that devastated the island and many areas are still recovering and rebuilding. While the larger cities are quickly bouncing back – the capital city, Colombo, is vibrant and thriving – smaller, more rural areas and towns are still in the early process of rebuilding.
The country is defined regionally by three very different peoples: Sinhalese, an almost singularly Buddhist people along the south and west; Tamils in the north, also predominantly Buddhist and Hindu; and Muslims who live primarily along the east coast. With often different beliefs and ways of life, the focus has been on rebuilding communities and learning to live with one another after fighting for so long. To their credit, most of the people you encounter are really lovely and want to tell you about their island and their culture. Guesthouse and restaurant staff, as well as homestay families, will help you experience the best the country has to offer. Even bus conductors can be extremely helfpul and will make sure you don't miss your stop.
Getting to Sri Lanka
Entry is via the international airport in Katunayake, to the north of the capital, Colombo. The airport is about 19 miles (31km) from Colombo and is easily accessible by road. There is ongoing highway network across the island. However, the road to the airport is ready and fully open, making it a smooth drive into the city.
Most visitors will need a visa to enter Sri Lanka, known as an electronic travel authorisation (ETA). It's easy to apply in advance and present your passport at immigration on arrival. You can also apply on arrival if you prefer. However, it's worth noting that you can only pay by credit card or in US dollars. Fees range between US$20 (for South Asian nationalities) and US$35 (for all others). Visas allow you to stay in the country for 30 days.
Travelling around Sri Lanka
Getting around Sri Lanka is a tale of two halves. The highway network is fairly well developed and being continually upgraded. Roads into and out of main cities are good, but those in smaller towns and villages less so. They are also upgrading the train network; while some of the world's most scenic train journeys are in Sri Lanka, journeys can still be very slow in parts. If you're slow travelling that can be one of the attractions – the scenery is spectacular.
Heading to the east and south-west out of Colombo the roads and rail network are pretty good. The trains can be severely overcrowded though – if you thought rush hour on the London tube was bad, think again! Further east and to the north, they are still upgrading the infrastructure, so allow more time for journeys.
The bus network is extensive, but the buses are, for the most part, ancient. There will be a direct bus between main towns at least once a day. Often, it is only once a day and usually very early in the morning. If you miss the direct bus, you're better off waiting until the following day. The alternative is a number of bus connections that take you around every tiny village. It will take hours to reach your final destination.
Taxi sharing is also common, and a very useful option if you've missed the day's only direct bus. Be prepared to bargain hard and to share with others you may not know – but another great way to meet other solo travellers in Sri Lanka. These taxis are for tourists rather than locals; drivers will often find you at bus stations and bus stops as they tout for business.
Tuk-tuks are everywhere and a great way of getting around for short journeys. Drivers will try to convince you to take longer journeys in them but think twice before agreeing. The condition of the roads outside main cities is not great. Careering around mountain bends on pot-holed roads in a tuk-tuk is not the safest way to travel. Not to mention that there are no shock absorbers on those things!
The most common way for tourists to explore the island is by hiring a car and driver. Arrange it in advance or through your hotel/guest house on arrival, and they are exclusive to you. You can set you own itinerary and they are a great resource as part-drivers, part-tourist guides.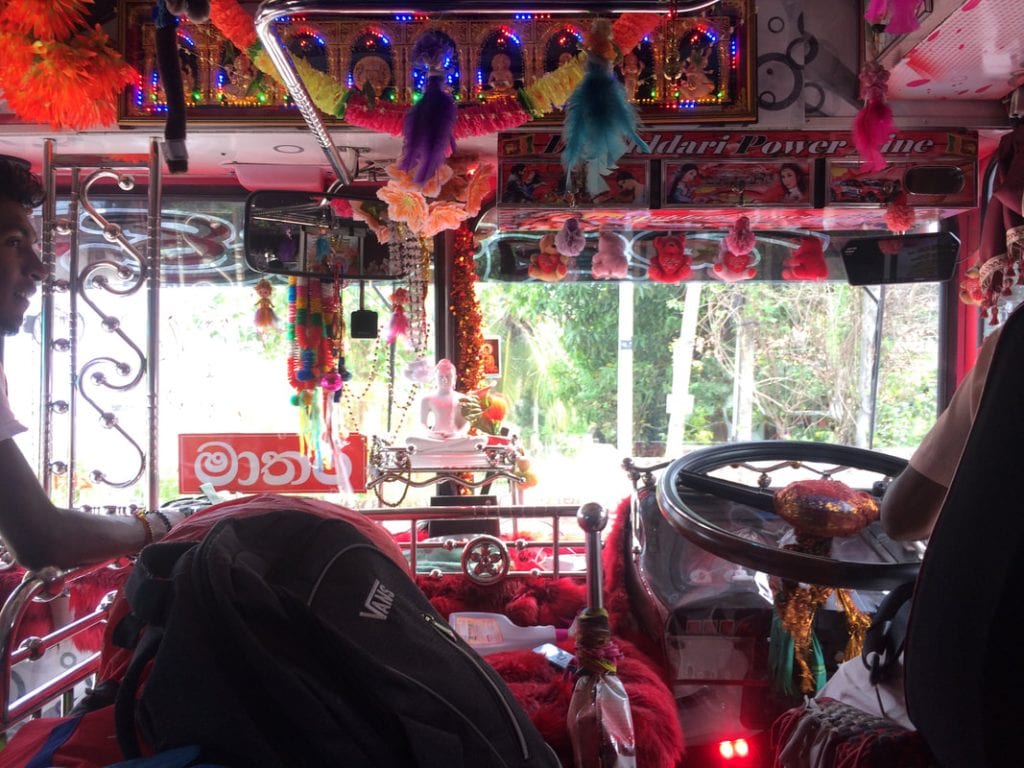 For the solo traveller and backpacker
If you are travelling solo or want to backpack, you may just need to adapt your plans slightly. Backpackers are, more often than not, on a shoestring budget, especially if travelling alone and can't easily share transport and accommodation expenses to keep costs down. For backpackers, that means giving yourself plenty of time to get around.
The best alternative is direct buses from one town to another, but often there is only one per day. My advice? If you miss the direct bus, you're better off waiting for the following day. The alternative is connecting buses that provide a service to every little village off the beaten path. It can take the best part of a day to get there, when a three-hour journey on a direct bus will do the job with less discomfort. I also met a few other backpackers who did the direct bus. It was a good alternative to meeting people when I could only find a guest house for the night.
Finding other backpackers who are going in the same direction is an opportunity to group together. Then you can get a taxi instead of a bus – especially if the one daily direct bus is long gone. Shop around and bargain hard, though… They will!
A word of caution. If you are going for independent, solo travel, the alternative method via tuk-tuk may seem attractive. However, my experience was less than ideal. The rides come with risk of life and limb by drivers who careen around corners up mountains on the wrong side of the road in a three-wheeler, or of becoming stranded if there's a disagreement about their extortionate fares.
This happened to me when I was waiting for a connecting bus to Ella. Two tuk-tuk drivers gave me the wrong bus stand number. They wanted to isolate me without anyone listening in while they tried to convince me of the merits of a three-hour journey up a winding mountain road. Gratefully, they disappeared when I politely declined their offer, although it did take a while to get the message across. Someone eventually rescued me making sure I got to the right stand and made the bus.
One of the best ways to see Sri Lanka is to hire a car and driver. Besides the relative comfort, your own wheels and a local guide who knows their way around and what sights are worth visiting is both helpful and less stressful. It can be an incredibly useful way of tailoring your itinerary to better suit your timescales, geographical desires, and budget. And just as importantly, the guide also provides a buffer between overeager locals aggressively seeking business. While they may get a commission from particular businesses for your custom, your money is still going to local businesses and back into the community. It will also reduce the risk of big rip-offs from those few looking to profit any way they can.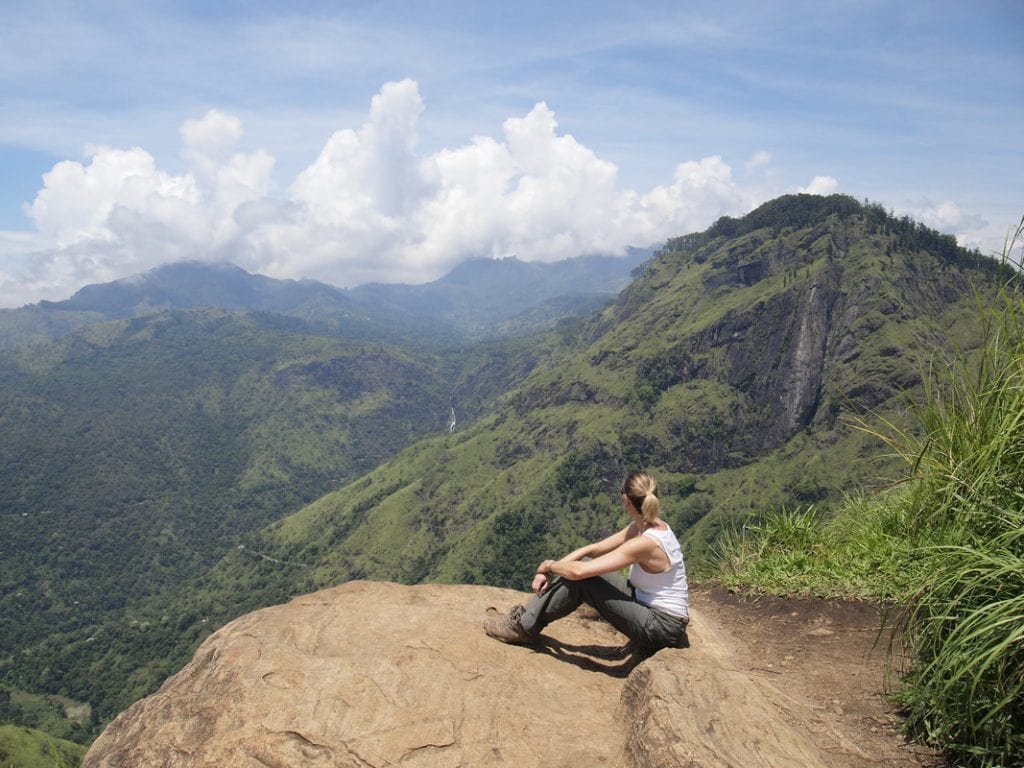 Advice for solo females
My trip to Sri Lanka was the culmination of a 7-month travel and business odyssey around Asia. Admittedly, I was exhausted. That said, as a solo female traveller Sri Lanka may be one of the more frustrating places I've been to. In part it's because there are not that many solo female travellers. Those that are there are seen as unusual and treated differently.
There was a surplus of unexpected attention, generally from men. Men, women and children would look me up and down and stare until I'd walked past. Car, bus, and lorry drivers would honk as they drove past, just so that I would turn around and they could wave. It was not surprising. Many Sri Lankans still aren't used to seeing tourists on the streets, much less an unaccompanied female.
If you are a solo female backpacker, the best way to deal with it is to ignore it as much as possible. A very firm 'no, thank you' is essential. Sri Lankan women experience the same treatment from men. While it can be unsettling and irritating at times, it is rarely malicious. I never felt like I was in danger. The usual street smarts and awareness of your surroundings apply here as they do anywhere else.
Prepare to be accosted frequently by those touting for local business. A typical day had, without exaggeration, around 50 such calls and approaches for attention. Most of the time they would drop off. A few would insist as I continued walking only to give up for the next one in line to pick up the baton.
Compared to other Asian destinations, I was routinely and sometimes overtly overcharged more than usual. Perceived as a rich Westerner, I expect to be charged a few extra rupees and usually don't mind. The money goes much further for the locals and could mean the difference between having dinner or not. But there were times when I had to enlist the help of the locals to help me get a fair price.
Ultimately, I enjoyed Sri Lanka and I would recommend it to other travellers. Prepare yourself for a few questions, lots of attention, and plan some extra time to get around. The mind-blowing scenery makes up for it, trust me!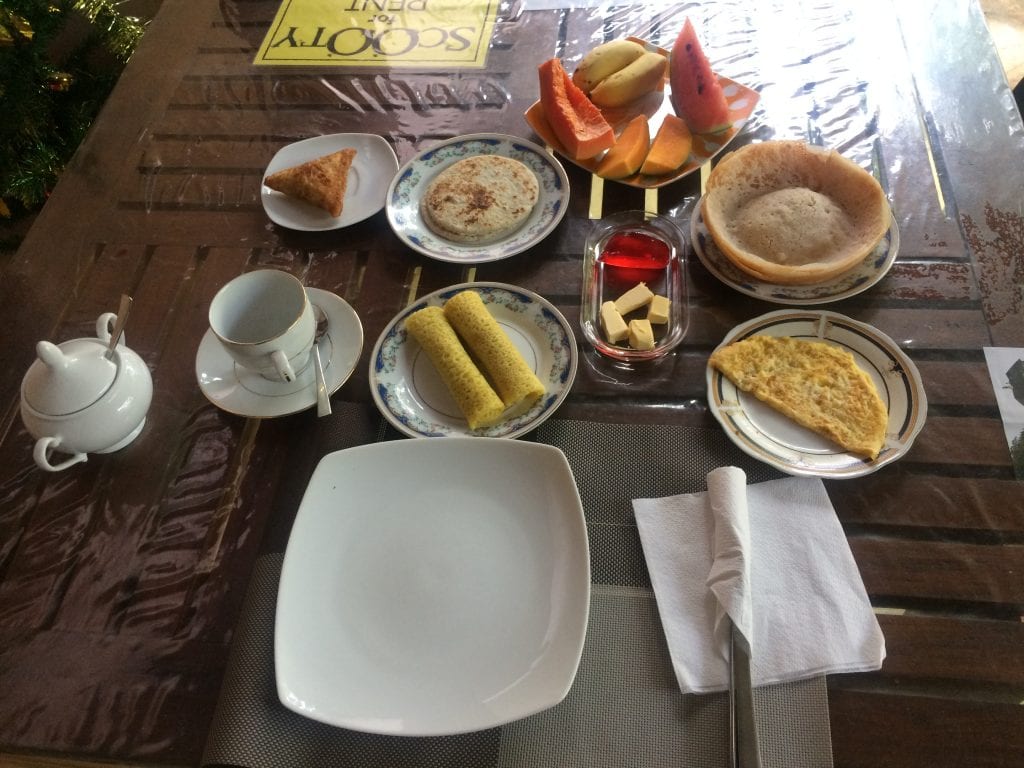 Sri Lanka for the digital nomad
A relatively new destination, and not one that is well-established on the backpacker trail yet, and there can be challenges for digital nomads. WiFi can be patchy, even in larger towns. If you need to spend some time workign to meet a deadline, find a spot with good WiFi and stick to it. For me, Ella had the best options and the two or three places with the best WiFi and most comfortable set-up got to know me pretty well. On the plus side, it means you can enjoy the rest of the country without having to worry about finding decent WiFi!
Best time to visit Sri Lanka
Sri Lanka gets two monsoons a year – one in the east and one in the west. The heavier one, known as the 'yala' affects the west, south-west and hill country from around April/May until September. The less severe 'maha' monsoon affects the east between November and March. Rain can affect any part of the island during October and November. You are likely to get afternoon rain or thunderstorms in the hill country at any time of the year.
Temperatures are fairly constant all year round. They range between 26 and 30 degrees Celsius (75-85 Farenheit) and humidity can reach 90%. It's hotter and more humid along the coast and cooler in the hills where it can get quite chilly in the evenings.
If you want to head to the south or west, go between December and March. If you want to see the east, visit between April/May and September.
Money in Sri Lanka
The currency is the Sri Lankan rupee (LKR). You will get around LRK 180 for US$1 or LRK 230 for GBP1. You can get rupees outside Sri Lanka, but the exchange rate may not be all that favourable. Your best bet is to withdraw money on arrival from an ATM at the airport. There are also ATMs in cities and larger towns around the country.
Cuisine and food in Sri Lanka
If you like curries and spicy food, then you're definitely in the right place! Sri Lankan cuisine primarily revolves around steamed or boiled rice with a curry. This could be vegetable, fish, or meat based. Chutneys and spices will typically accompany most dishes. Coconut and cardamom are key ingredients in many dishes as well.
If you're not a fan of spicy food, there is still plenty of choice. Often you just need to say that you don't want a dish to be spicy. Personally, I don't like my food to be fiery hot, and I can't cope with too much spicy food. But there's a fine line between fire and flavour, so don't be too hasty in dismissing all spice.
Street food may not be as obvious to find as in other Asian destinations, but keep your eyes peeled for hole-in-the-wall eateries. They may look like they've seen better days, but the food is delicious! They typically work by pre-preparing a number of dishes and displaying them so you can choose what you want. You then choose your accompaniment of steaming hot rice or fried rice. If you're concerned about food safety, check out my guide to eating street food to help with knowing how to choose wisely.
The locals eat with their hands, although cutlery is available and usually provided for tourists. If you want to eat like the locals, remember to only use your right hand. Grab a small handful of rice and roll it into a ball in your hand. Now dip it into the curry and pop into your mouth! Delicious!
Found all over Sri Lanka is a well-loved staple, dhal curry (made with lentils). Fish or chicken curry are the local dishes depending on where you are on the island. For fast and delicious comfort food, look out for kottu or kottu roti. It's fried, chopped-up flat bread which comes with spicy curry sauce for dipping or pouring over.
Driving and riding in Sri Lanka
Car hire by tourists is not that widespread yet in Sri Lanka and motorbike hire even less so. Given the condition of roads outside the main cities it may not be the best idea either. Better to have a driver deal with any chaos on the roads, letting you sit back and drink in the views.
If you are hiring a car and driver, try to meet them first. This way you can make sure you are comfortable with them and their driving. You could always book them for a day or two and extend if you are happy. Most drivers will speak decent English so there shouldn't be a need for an additional guide.
Things to do and see in Sri Lanka
Sri Lanka is a charming and very scenic country. From white-sand beaches, to misty tea-covered mountains and endless views, not to mention chock-full of history and culture, there is plenty to do.
More details coming soon on things to do and see for solo travellers in Sri Lanka. Sign up for an email alert once they're up!