The march for freedom and civil rights from Montgomery to Selma, Alabama
While my first solo staycation in the USA was fun and relaxing, my second had a deeper purpose. It was still a break from the norm, but I wanted to learn about the history of my new home country. Montgomery is only a 3-hour drive from where I live, and it's the perfect weekend break. Alabama is steeped in history, and Montgomery (the state capital) and Selma in particular are where the civil rights movement gathered pace. It got me thinking…Why not explore my new home through Montgomery and Selma, to understand their part in history?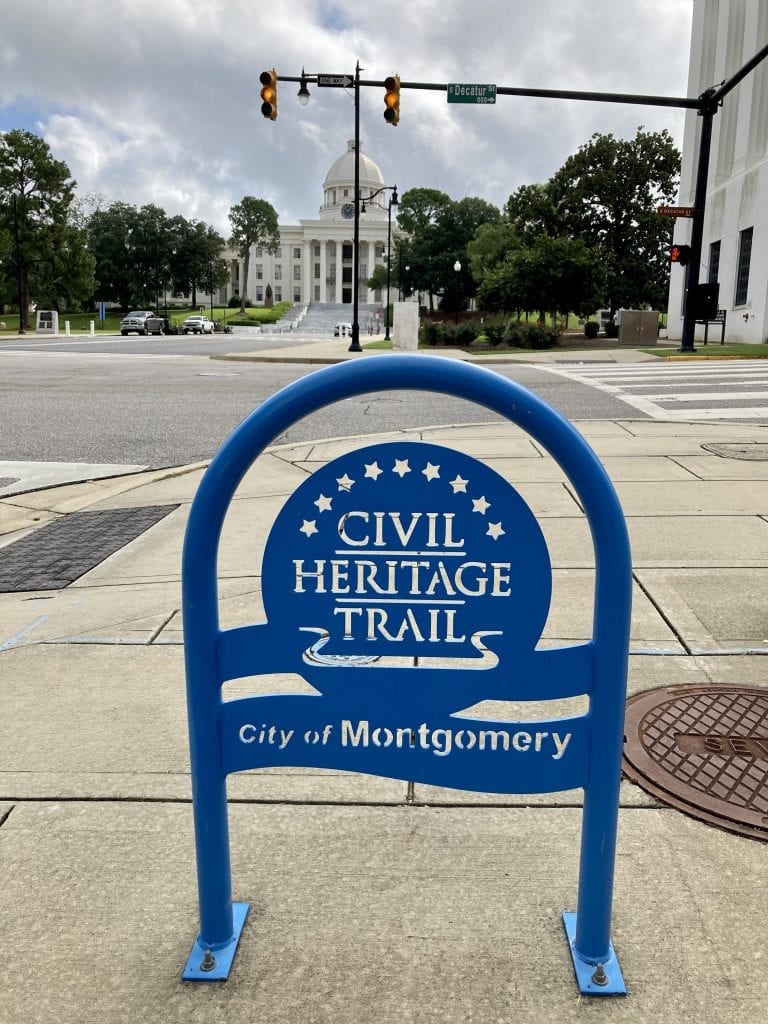 The civil rights history trail around Montgomery and Selma
We've all heard of Rosa Parks, Bloody Sunday and the 1965 Selma-to-Montgomery marches, but it's not all about civil rights. There's more to this unassuming southern state.
F. Scott Fitzgerald, author of The Great Gatsby and considered among the greatest American writers, lived in Alabama. Harper Lee, author of To Kill a Mockingbird, attended school in Montgomery and was a lifelong state resident until her death in 2016. The Wright Brothers opened the first civilian flight school here. If you're into country music, the iconic Hank Williams lived and wrote music here.
But enough random trivia. I arrive late on Friday night and I'm up extra early. No bad thing, as it helps me beat the heat. Here's what there is to do and discover in Montgomery and Selma in a weekend.
Things to do and see in Montgomery
The current Covid-19 situation means that indoor museums are closed in Montgomery. It doesn't deter me, as there's still plenty to see and it gives me a chance to walk around a little more. Historic markers dot Montgomery's streets. There are so many that I don't need the museums. Everywhere you turn, a little piece of history is added to the puzzle as you walk in the footsteps of its historic figures.
And that's not all there is. There was so much more to Montgomery than I ever expected. I find an elegant and understated city. Quiet and reserved, the only flashiness about it is its architecture – a mix of Greek, Colonial, Victorian, and Italianate, among others. A small city, there is little traffic around, and I feel I have the place to myself.
Rosa Parks and the Montgomery Bus Boycott
Rosa Parks sparked a revolution. Refusing to give up her seat on the bus at the end of a long and tiring day in December 1955, she was soon arrested and tried. Dr. Martin Luther King Jr. took up the baton, and on the first day of her trial the Montgomery Bus Boycott began.
Black people no longer wanted to be humiliated by segregation and refused to board a bus. Instead, they walked. Collectively they walked thousands of miles in a boycott that lasted almost a year. Young. Old. Infirm. Heavily pregnant. They walked… and they kept on walking until the US Supreme Court changed the law and integrated transport in November 1956.
A statue of Rosa Parks now stands where the bus stop once stood at the bottom of Dexter Avenue. A small smile plays on her lips, and she looks lost in thought. The Rosa Parks Library and Museum, two blocks away, may be closed but her presence is felt throughout the city. Cost: free to walk around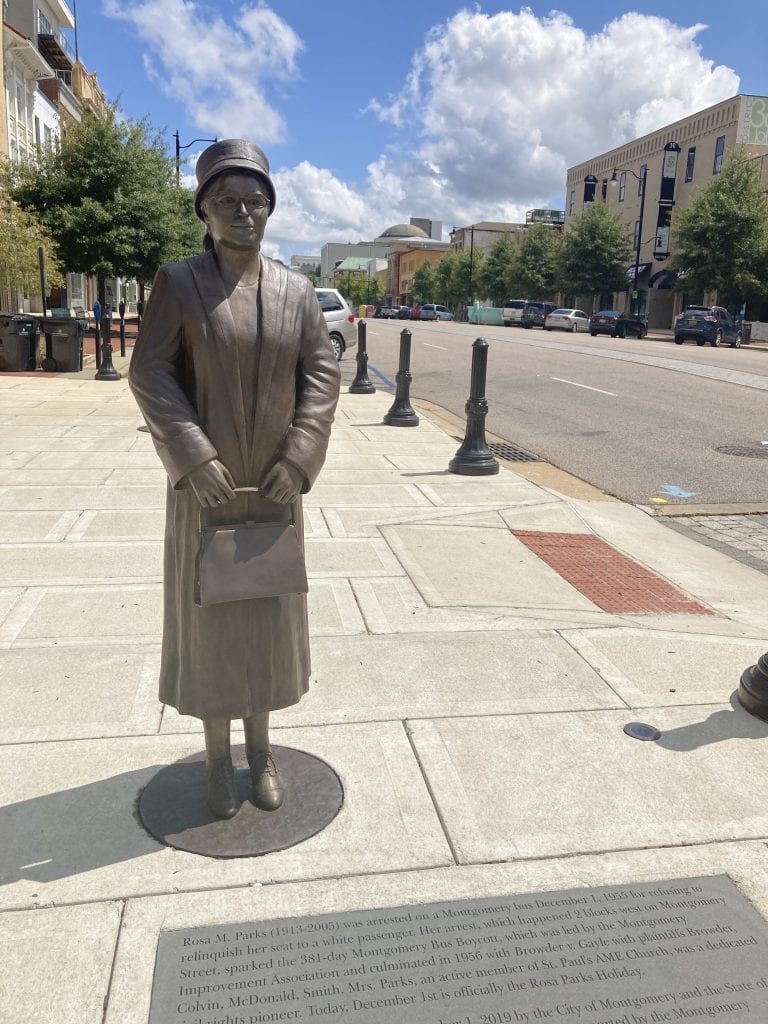 The Monument at the Peace and Justice Memorial Center
The center itself may be shut, but you can still visit the monument. A powerful and moving installation, it tells the story of the more than 4,000 lynchings of African Americans that took place across the South between 1877 and 1950. More than 800 steel monuments hang suspended in time and space, each representing a county where racially motivated terror attacks took place on men, women, and children. It's an emotional experience, walking through, but it tells a difficult story in a sensitive and inspiring way. Cost: free to enter
Bicentennial Park
Created in 2019 to celebrate the 200 years since Alabama joined the Union, this park sits at the base of the State Capitol at the top of Dexter Avenue. Starting from the far left, it tells the history of the state from prehistoric times to today. In that time, the state changed from a largely agricultural economy a technological hub where they built the Saturn V rocket that took the Apollo 11 mission on the first trip around the moon. Cost: free to walk around
State Capitol
Montgomery wasn't Alabama's first state capital. A small frontier town, the city's founder, Andrew Dexter, set aside land on 'Goat Hill' in the expectation that Montgomery would become the state capital. The original capitol building built in 1846-47 burned down and was replaced by a similar Greek Revival structure in 1951. This still stands here today. Cost: free to walk around. The capitol building is closed due to Covid-19
Churches
As in all southern states, you can't go far without coming across a church. Whatever your religious denomination, you will find a church to attend if you want to. The most famous one is the Dexter Avenue King Memorial Baptist Church, where Dr. King served as pastor. The bus boycott was also organised here in December 1955.
The First Baptist Church Montgomery, on South Perry Street, originally had a mixed congregation of African Americans – both enslaved and free – as well as white members. In 1867, its African American members split to form their own First Baptist Church on North Ripley Street. Eventually, in 1965, the original church re-opened its doors to accept those who had left, becoming one of the first to end church segregation.
I also learned that the Greek Orthodox Church leader at the time, Archbishop Iakovos, was the highest-ranking church leader to answer Dr. King's call to march. An activist himself for civil rights, he is pictured alongside Dr. King, leading marchers to Montgomery's State Capitol. Cost: free to walk around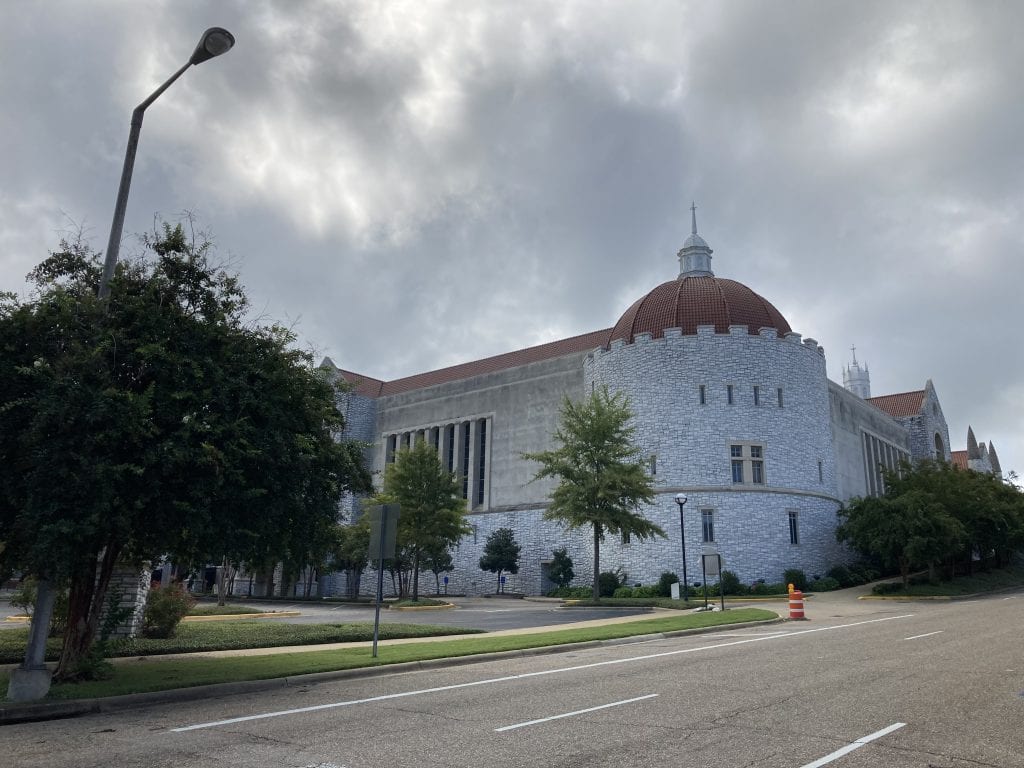 Oakwood Cemetery
If you follow this blog, you know I like visiting old cemeteries. The older the better! Oakwood and its Annex are no exception, and are the final resting place of US Senators, Congressmen, and war heroes.
Open to all of Montgomery's citizens, you'll find convicted felons amongst its war heroes. It's also home to 750 ill and wounded from six Confederate hospitals and 78 officers who lost their lives in training during World War II. If you're looking for Hank Williams' memorial, it is at the far end of the Annex. Cost: free to enter
River Walk
Montgomery sits on a bend of the Alabama River. The River Walk along the waterfront is the perfect way to end a tour of the city. Stroll along the river or relax and meditate as you watch the sun set behind the trees. The Harriott II paddle boat is taking a rest right now before it resumes its sunset cruises (currently closed due to Covid-19).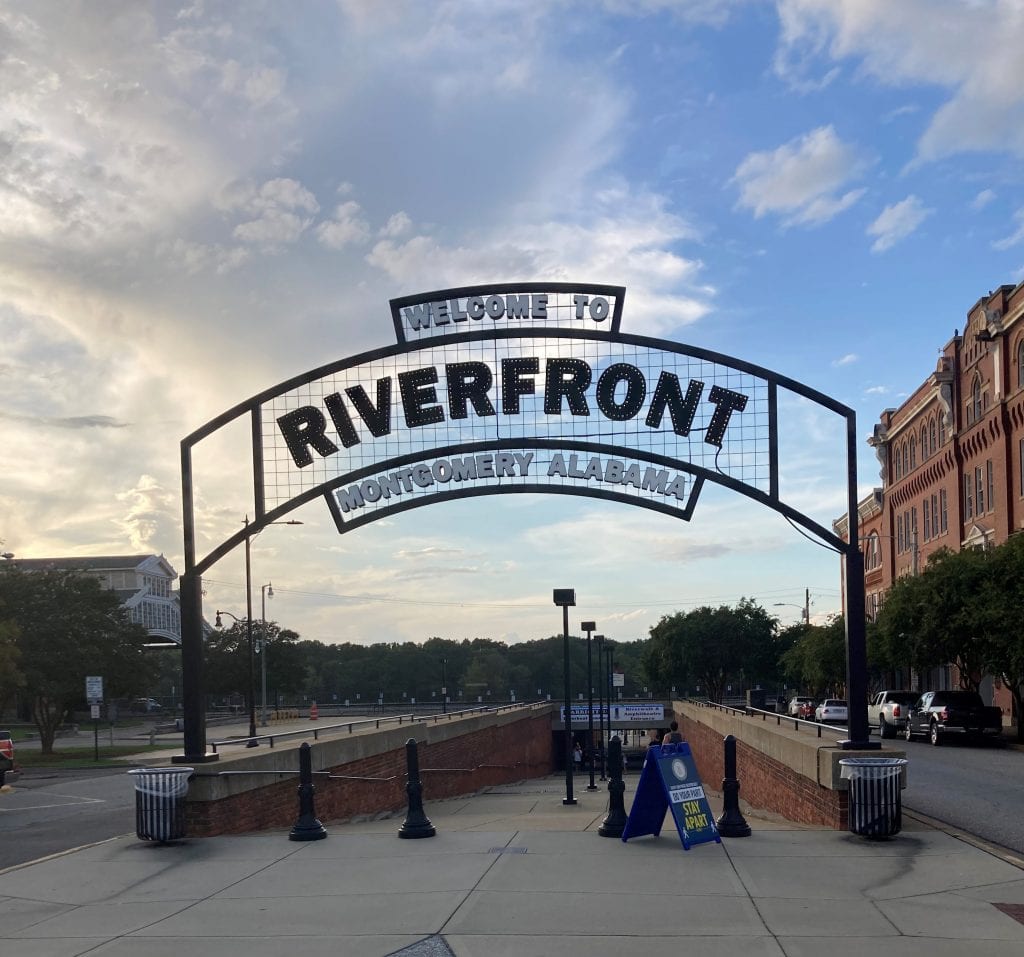 Things to see in Selma
The 1965 Selma-to-Montgomery marches took place after efforts to register black voters in Alabama were met with resistance and beatings. Selma was chosen by civil rights leaders, including Dr. King, as the staging post for the campaign on voting rights for African Americans.
Today, Selma's ghost-town feel belies its role in history, but the spirits of the past can still be felt all around. The drive from Montgomery follows Highway 80, the route the marchers took. It's a quiet, rural road, edged with plantations whose puffs of cotton are beginning to peep through the shrubs. There are few cars and no people along the way.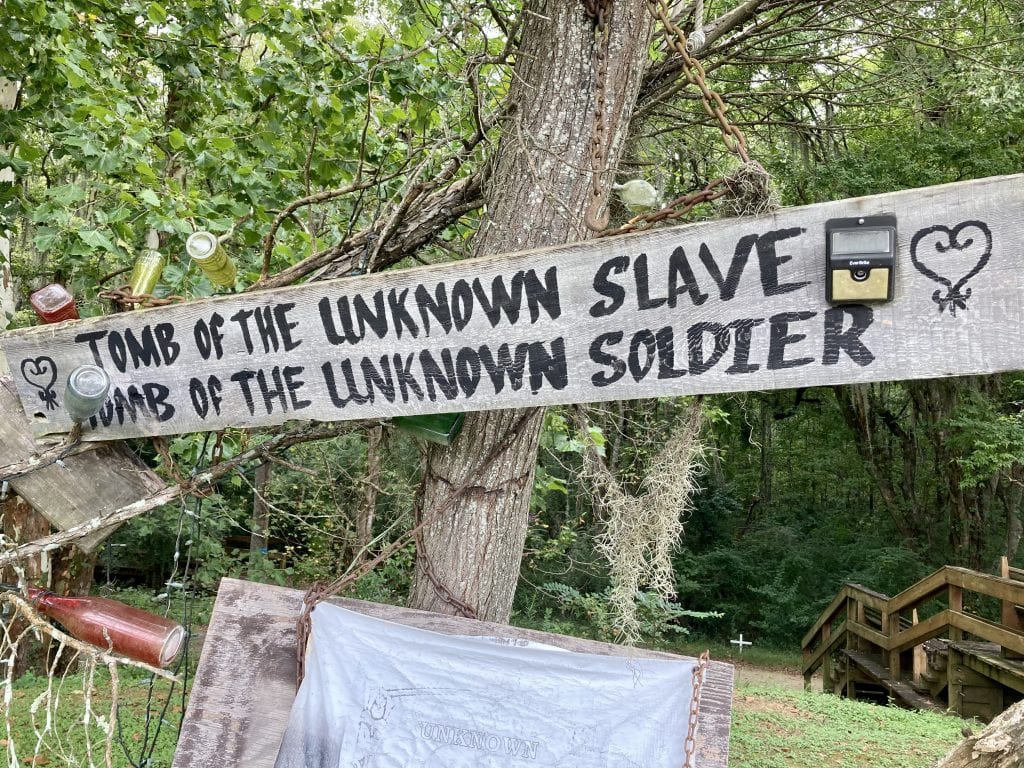 The Selma-to-Montgomery marches
On three separate occasions, civil rights leaders were stopped, beaten, and their path blocked. What became known as Bloody Sunday took place on the Edmund Pettus bridge in Selma on March 7, 1965, when marchers were attacked and tear gassed by state troopers.
This only served to spur the movement on, and a second march began on March 9. John Reeb, a minister from Boston, was beaten and murdered that night. Seeking protection and the right to march and register to vote, a third march began on March 21.
This time, the marchers made it to Montgomery and the State Capitol. The Governor refused to protect the marchers. So President Johnson did instead, using the Alabama National Guard, FBI agents, and federal marshals. Marchers walked for 54 miles, sleeping in fields. The authorities only allowed a small group to march. Only 300 marchers set off on March 21, but 25,000 entered Montgomery on March 25 as crowds swelled on the last day. Finally, the Voting Rights Act was passed in August 1965, guaranteeing the right to vote for every African American.
Edmund Pettus bridge
Named after a politician and Ku Klux Klan leader, the bridge became infamous as the spot where Bloody Sunday took place. This may be one of the most emotional parts of my trip.
It's an overcast and heavy Sunday morning. It seems fitting in the way that a glorious sunny day would have felt out of place. I park by the Memorial Park and walk the rest of the way. It's a short walk up the steep road bridge that crosses the Alabama River. A stiff breeze helps to break up some of the mugginess, but the air still feels heavy.
There's a lump in my throat. Normally a fast walker, I find myself slowing down. The top of the bridge peeks over the crest of the road. Knowing what I know now after my walk along the civil rights heritage trail, it feels only right to stop and pay my respects to those who fought, died, and were injured in their fight for justice.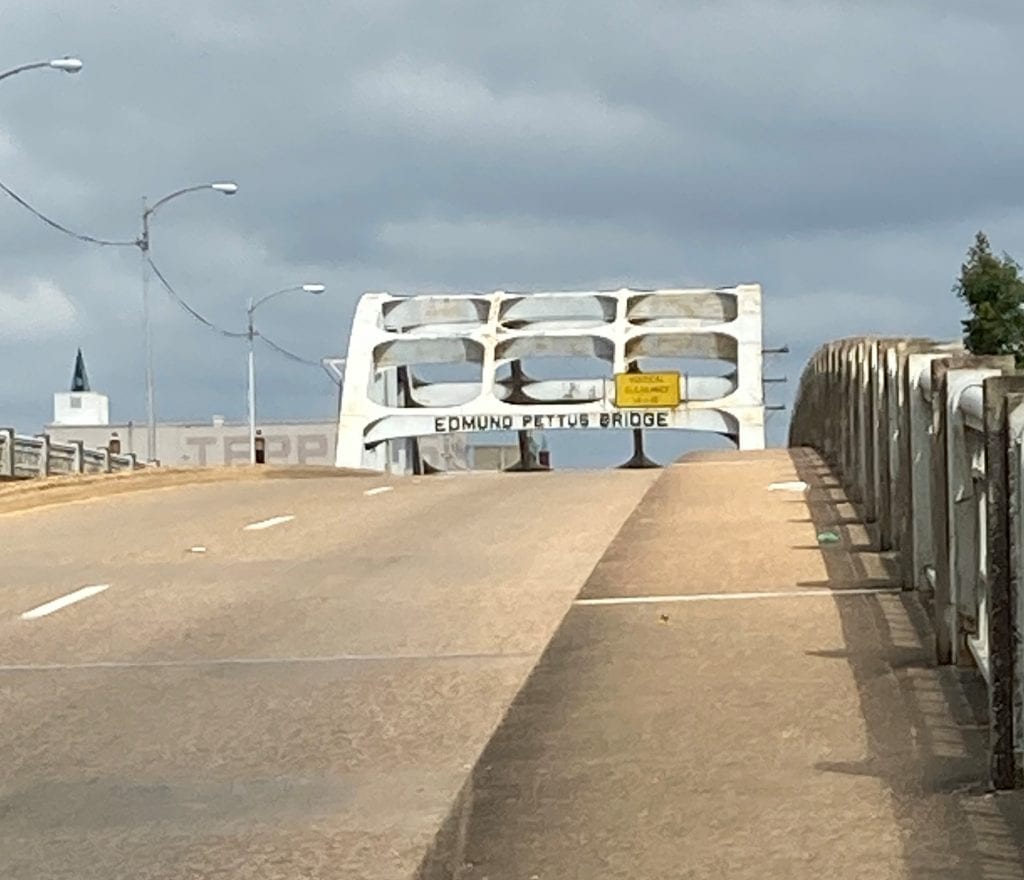 Lowndesboro
Off Highway 80 between Montgomery and Selma, there is a turn off for Lowndesboro. Look out for the signs and the petrol station, it's easy to miss. An unobtrusive road, it was once a thriving community of early Alabamian settlers. Today it's home to one of the biggest collections of preserved Antebellum homes in the state. It's only a couple of miles long, but worth a quick detour if you're into architectural history.
Food and drink in Montgomery
The city may seem quiet and deserted during the day, but it comes alive once the sun goes down. As soon as the heat dissipates, the restaurants and bars are in full swing. Don't be surprised if you see Alabamians dressed to the nines for a night out. It's such a laid-back city, though, that you won't seem out of place if you're not (and I wasn't!).
Chris' Hot Dogs
This was an unexpected find for a quick and delicious lunch. At the bottom of Dexter Avenue, Chris' turns out to be the creation of a fellow Greek who came to the US through Ellis Island in 1917. This is what I love about my Greek heritage; wherever I go in the world, I'll find a fellow Greek!
You can perch at the counter, take an outdoor table, or grab it to go. Ask for Gus, the founder's grandson, and he'll fill you in on some of the city's lesser-known historic details. If the food was good enough for US presidents, it's good enough for me! Cost: $8 for lunch and a drink to go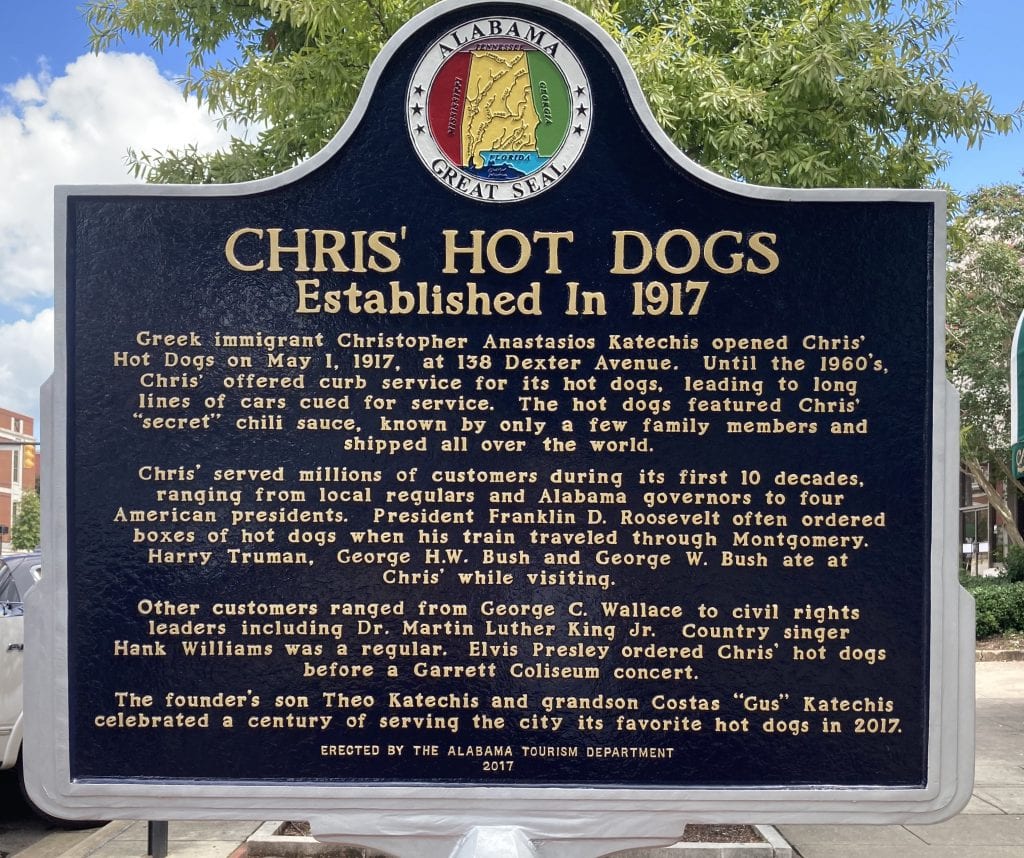 First Watch
A staple across the South, First Watch is my first choice for a healthy and filling breakfast. I usually go for the avocado toast and lots of coffee. Try their pancakes as well – fabulous! Cost: $18 including tip
SaZa
I have one splash-out meal on my solo weekend trips and this was it. With outdoor seating and set back from the road in The Alley (filled with bars and restaurants), I gorged on pasta and wine. Cost: $36 for main course, glass of wine, and tip
Prevail Union
A charming café with outdoor seating and superb coffee, perfect for a break from walking or for a digital nomad and their laptop. Cost: $3 for an iced coffee and a seat on a comfy sofa
Getting around Montgomery and Selma
Both Montgomery and Selma are walkable cities, but you need a car to travel between them. There is plenty of parking throughout, both on-street and in multi-storey car parks if you're passing through and can only spend the day here.
Montgomery is a little hilly (but not too steep) and set out in a grid system which makes for some good views as you cross the main roads. It can get pretty hot in the summer, so if you're walking don't forget the sunscreen and hat. If you're driving, keep in mind that many roads are one-way.
And there you have it! A long but fascinating walk down the historic avenues of elegant Montgomery and Selma. Give me a shout if you have any questions or want to know more about solo travel and solo staycations!