A solo staycation in Savannah
Savannah was a first for me as a solo adventure. It was my first solo staycation in my new home country, and the first time I travelled solo in a rented car (I'm more used to trains, planes, and buses). It was a chance to test out my How to Travel and Stay Safe During a Pandemic tips and put together ideas of what to do and how much it all costs. I also had to do some work and found some good spots for digital nomads.
I chose Savannah as my first solo staycation because I know there is plenty to see and do, much of it outdoors — a bonus right now. There is outdoor dining and drinking across the city, catering to every budget. And I needed some beach time. It had been too long without diving into the ocean and tasting sea salt on my lips for the rest of the day.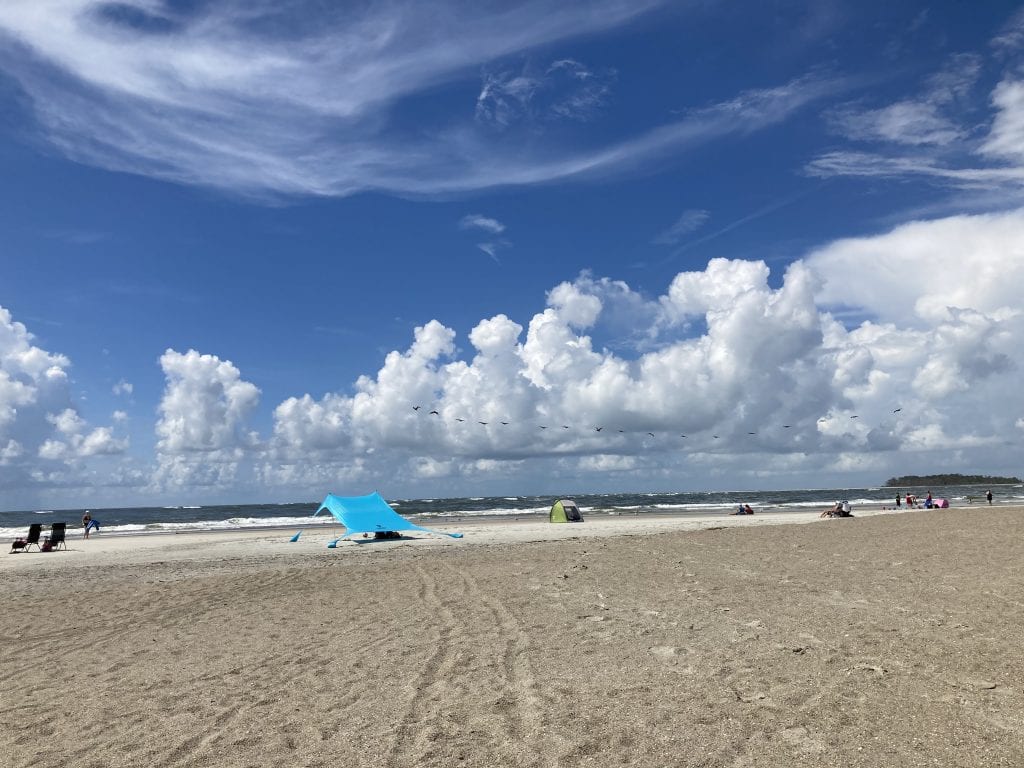 Why now and why Savannah?
Savannah has been a popular travel destination for years, drawing visitors from across the world. There is something for everyone… Long and interesting history? Check. Elegant architecture and well-preserved buildings? Check. Tree-lined streets and shaded squares? Check. Music on street corners and delicious lowcountry cuisine? Proximity to the beach for a fun day out? Check and check! Savannah is also affordable and a city very much on a human scale. It's big enough to be interesting, but small enough to enjoy without getting lost moving from A to B.
If you've never been to Savannah, expect to be blown away. Georgia's first city, established in 1773, it has survived the Revolutionary War, American Civil War, two devastating fires, a yellow fever outbreak, and the Great Depression.
Romantic, gritty Savannah
Despite all that, Savannah has aged like a fine wine. Her beauty rivals that of any city around the world, and her charm spreads across her oak-covered squares, cobblestone streets, and historic buildings. Legend has it that the city's squares were modelled on those found in London and having been to both, I can see the similarities!
Savannah is romantic and gritty in equal measure. You can feel the ghosts of the past lurking in her back alleys and side streets, making pleasant company as you explore the riverside. More than once when wandering around I felt like I was back in London, momentarily confusing the narrow steps down to the Savannah River with those around Southwark to the River Thames.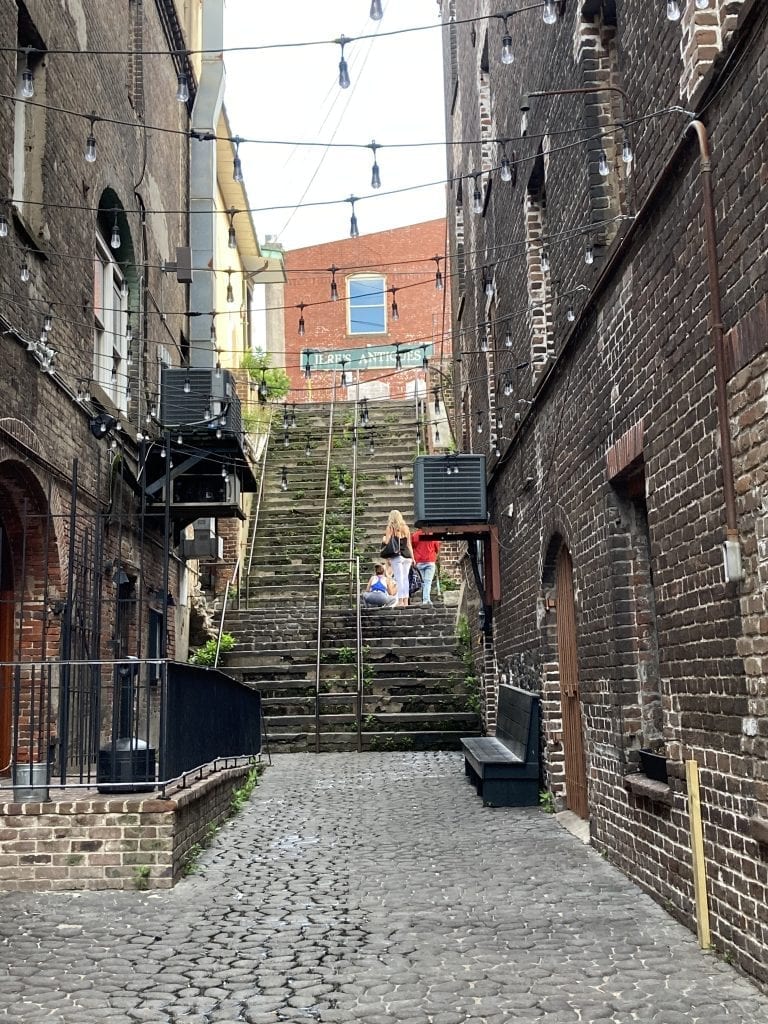 The Spanish moss hanging from almost every tree softens the grittiness and gives the city an ethereal feel. Pavement cafés, people at brunch with well-behaved dogs, and cyclists whizzing through slow-moving traffic add to her allure and I fell in love as soon as I arrived.
Things to see and do on a solo Savannah staycation
There is much to see and do in downtown Savannah. I focused on things that were outdoors on this trip. Here are my favourites for a solo staycation in Savannah:
Historic Landmark District
More than just a district, it covers the whole city – over 20 city squares! It's full of museums, art galleries, churches, monuments and statues, telling the story of the city. It's easy to spend an afternoon sauntering along and drinking in the sights and sounds of this vibrant place. Stop to cool off in one of the city squares, and you may even catch some live music along the way. Cost: free to walk around, entry fees may apply to museums and galleries
Savannah's 22 public squares
Originally there were 24, but only 22 remain. Still, they are little oases of calm and shade. Spaced out a few blocks apart, you'll never want for a park bench for a quick rest. Look out for the statues and monuments that fill you in on Savannah's rich history. Cost: free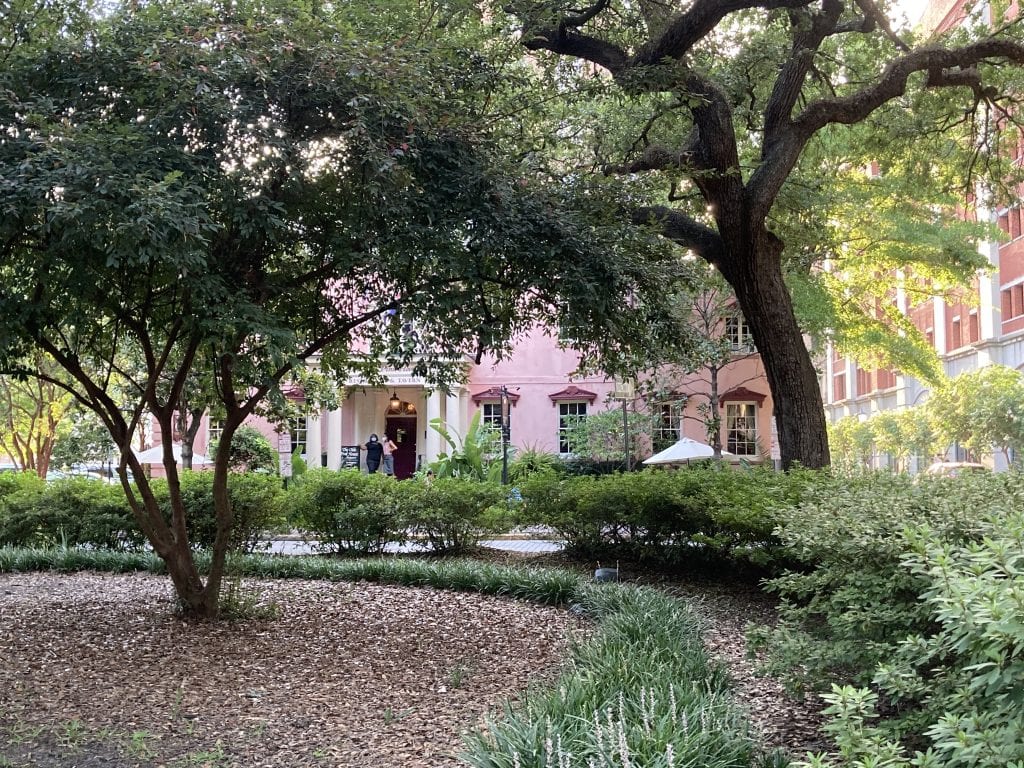 City Market
A pedestrianised road a stone's throw from the river, City Market is the place to go if you want to experience the buzz of Savannah. An easy place to grab a bite or a drink (or an ice cream), you can either sit on one of the numerous restaurants' terraces or take it to go and perch in the shade of a tree. Yes, even alcohol, not normally done in the US. Cost: you only pay for what you eat and drink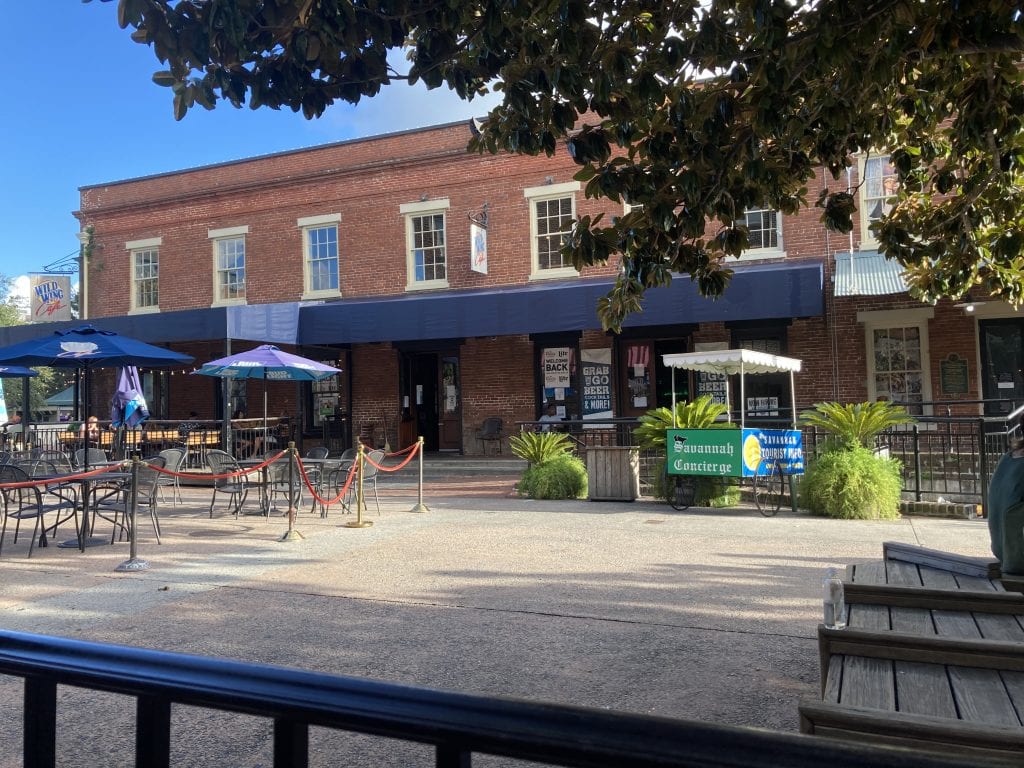 River Street
Cobblestone streets, a gentle river breeze, and you may get lucky and catch a ship sailing past. Amble along and drink in the atmosphere, browse in one of the souvenir shops, or stop off for a meal or drink in one of the bars and restaurants. It can get a little touristy, but it's perfect for a leisurely afternoon stroll, and you haven't really seen Savannah until you experience River Street. You can also catch a steam river boat cruise if that's your thing. Head east and salute the statue of The Waving Girl, Florence Martus. Living on Elba Island with her lightkeeper brother, Florence waved at every ship that arrived and departed for 44 years! Cost: roaming is free. Food, drink, shopping, and tours are not and there are plenty of options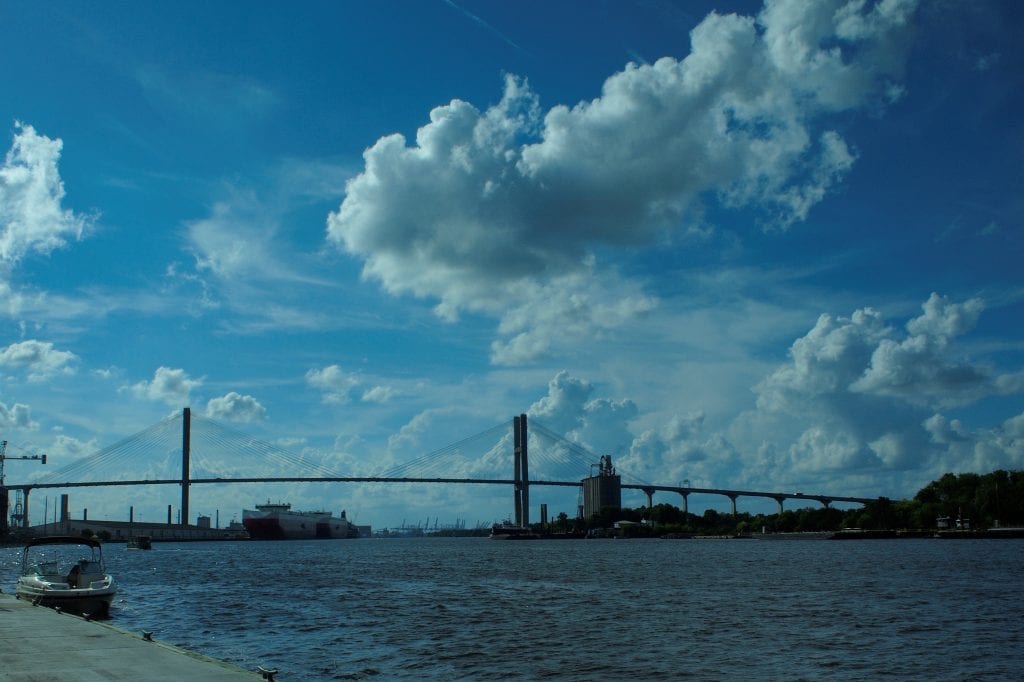 What to do and see around Savannah
A compact city, there is lots to do around Savannah as well. Escape the city and enjoy a bit of a different kind of cultural experience. Here are some ideas that are easy for a Savannah solo staycation.
Fort Pulaski & Cockspur Island Lighthouse
Fort Pulaski has been an important site in Georgia since it was first colonised. Named after a Polish hero who fought in the American Revolution, it is now owned by the National Park Service. You can usually tour the fort itself (although it's currently closed due to Covid-19) but you can still explore outside the walls. There are a number of walking trails, complete with boards telling you the history of the site.
You can also walk the Lighthouse Trail which, while it doesn't take you to the lighthouse itself (which is actually in the river), it takes you a whole lot closer. It's a 30 to 40-minute round trip and there's little shade, so take a hat and water if you go in the heat of the midday sun like I did! Cost: $10 entrance fee per vehicle which lasts for 7 days. The Fort and Visitor Centre are currently closed. Opening hours: 9am to 5pm
Bonaventure Cemetery
I can't explain why, but I love old cemeteries. They take you back in time, and this one has all the hallmarks of its Victorian design – curved paths, hundreds of trees, and grassy areas where families could picnic. Just 3 miles from downtown Savannah, it became famous when it featured in the novel Midnight in the Garden of Good and Evil, subsequently made into a movie directed by Clint Eastwood. The Bird Girl Statue is no longer there, but there are plenty of others, along with heaps of history and the odd mystery as well. Cost: free, but there are currently no tours and the Visitor Centre is closed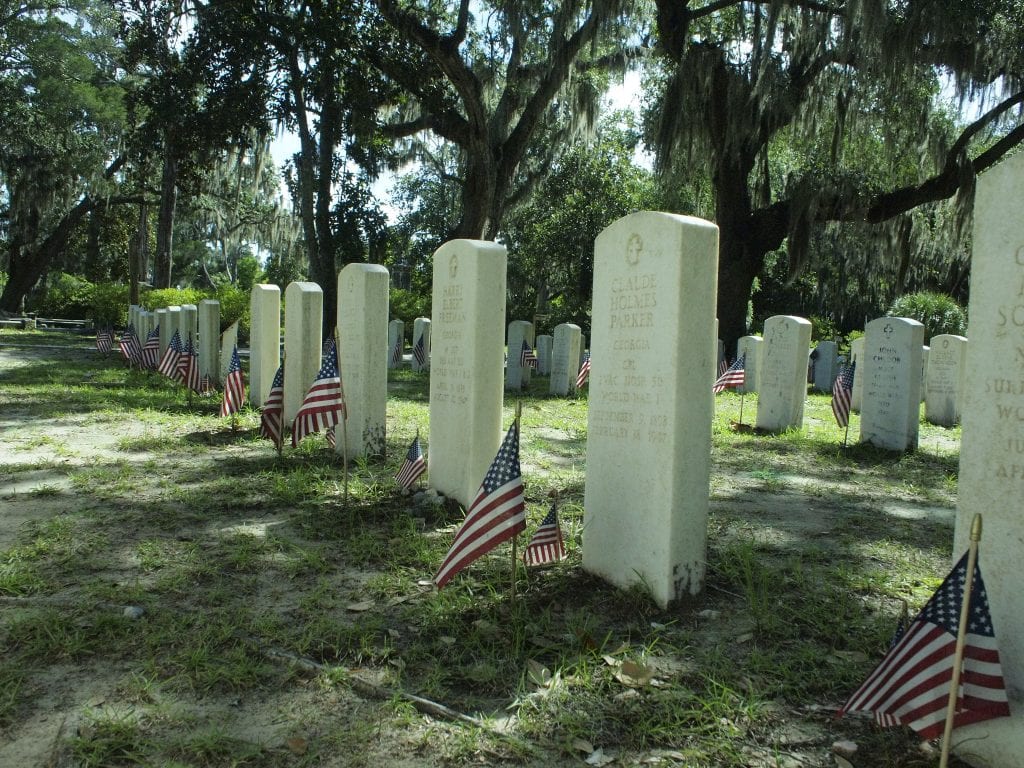 Wormsloe Plantation
Officially the Wormsloe State Historic Site, it used to be a colonial estate and plantation. One of the earliest sites in the new Savannah, it includes the ruins of the oldest building in the city. There are plenty of walking trails and there are events with costumed staff to immerse you into the site's history. But the main attraction is the 1.5-mile long driveway lined with live oak trees. Draped in Spanish moss, the more than 400 trees have grown to form a canopy over the road. Get there early to avoid crowds. Cost: $10/adult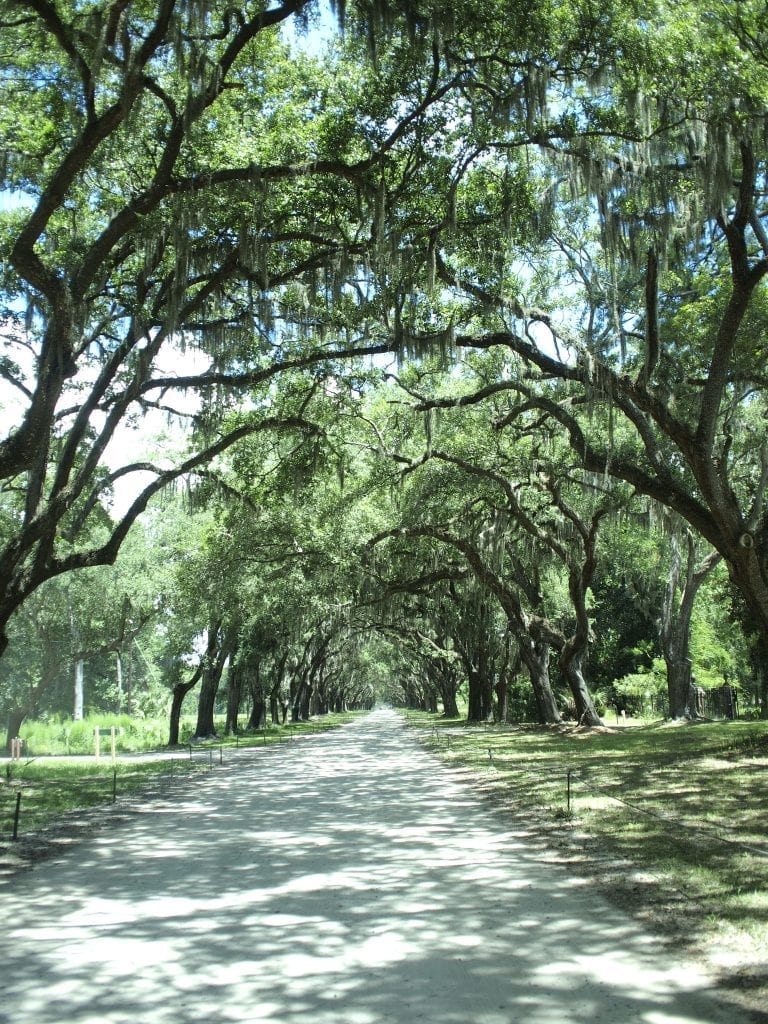 Escape to Tybee Island and the beach!
If you want to swim in the Atlantic (it's warm in the summer!) and escape city life for a few hours, Tybee Island is a 30-minute drive away. Miles and miles of sandy beach, there is space for everyone, even in these socially distanced times. Beach time is sacred for me. If you're coming to Savannah, it's perfect as part of a solo staycation to relax, read, and people watch!
I went on a Friday to avoid the weekend crowds and set up camp close to the end of the sand spit. The sea is a little rougher at this end, and parking may be a little more expensive, but there is plenty of space and a lot of consideration from others when it comes to social distancing. There are shops and restaurants on the street behind the beach, so you won't go hungry. Cost: Beach, free! Parking set me back $17 for 6 hours but I was a 3-minute walk from my beach chair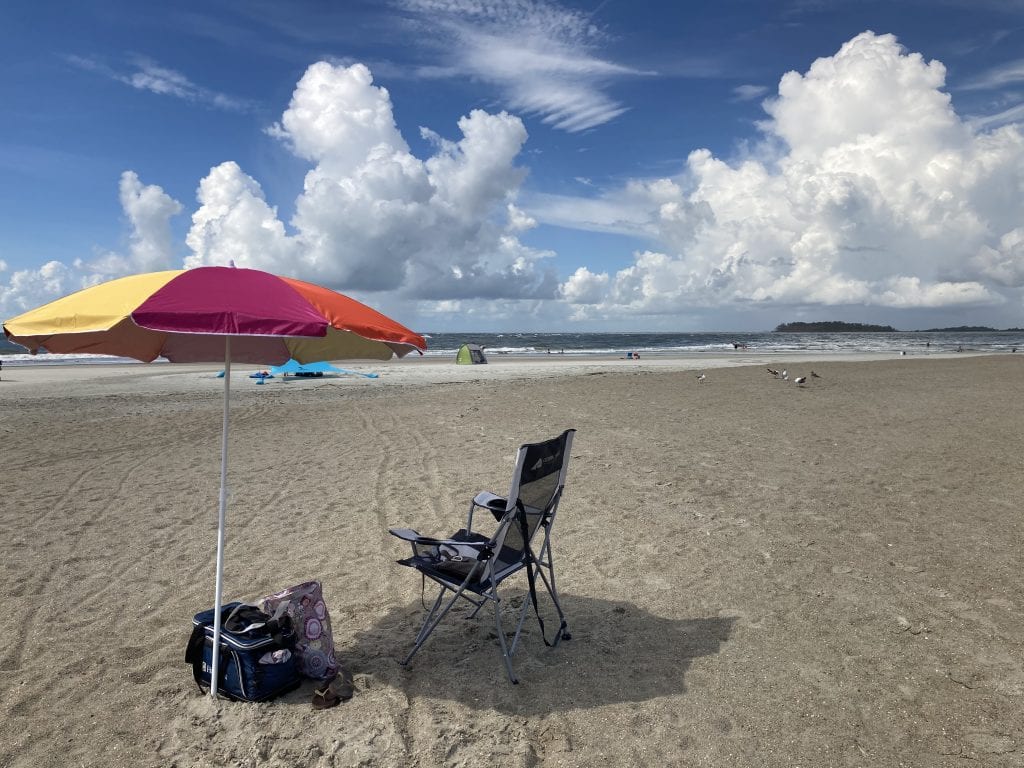 Food and drink in Savannah
You will not go hungry or thirsty in Savannah! From street food stalls around City Market to high-end restaurants with a view of the Savannah River, there is something for every taste bud and every budget. I did do some self-catering, but these are the places I ended up at. All have outdoor seating:
Café at the Market, City Market. Simple yet yummy, it has the standard American fare. There's a large selection of beers, and I loved the raised porch where I could enjoy my dinner watching the world go by. Cost: $25 for food, beer, and tip
Café M, East Bay Street. Best pain au chocolat this side of Paris! This was also a great place to take my laptop to, and I spent some time working while sipping a breakfast coffee and savouring my chocolate croissant. Cost: $8 for coffee and a pastry, and free, fast WiFi
River House, River Street. This was my one night for splashing out! Delicious seafood pasta with a view of the river. I debated a glass of wine but decided against it, even though the list was pretty extensive. Cost: $34 for main course with tip
Clary's Café, 404 Abercorn. A Savannah institution, this place is famous for its humungous and scrumptious breakfasts. Service is brilliant and I even met some other solo travellers to chat to. Cost: $15 for breakfast and unlimited coffee
Getting around and parking in Savannah
Savannah is built on a grid system and many of its streets are one-way. This makes it very easy to get around, even when you don't know where you're going. Drive around it a couple of times and you'll know your way around pretty quickly. The best thing to do is park up and walk. The city is small enough to stroll across and is very pedestrian friendly.
Watch out for cyclists and cycle lanes. They are well used! Also keep a look out for pedestrian crossings and crosswalks all along streets, not just at traffic lights. There are multi-storey car parks dotted around downtown, so you'll always find a spot to park. I never paid more than $5 for a few hours, so it's super affordable. Elsewhere, there is on-street parking and you may need to feed the meter. Cost: from $2 for the first 2 hours
Drop me a line if you want to know more or have any questions about solo travel or Savannah. I'd love to hear from you!