How to travel and stay safe during a pandemic
There are many reasons why you may need to travel right now. You know how much I love to travel, and in particular solo travel, but it's tougher to hit the road right now. Travelling during a pandemic takes a little extra planning and will mean you likely have to change how you do things. But it doesn't mean you have to stay at home if you are healthy and careful. While this blog addresses travel for leisure purposes, the advice applies to all kinds of travel during a pandemic and is here to help you stay safe while on the road.
It's a strange time. Unprecedented. All these words we're already fed up of hearing and using, but like it or not ones which accurately describe what the world is going through. Far too many have been affected and have had their lives changed forever. Others want to get back to a sense of normality and get on with their lives.
I decided to write this blog to help those who are travelling to do so without compromising safety – theirs or that of others they come into contact with. I tested what follows with a solo trip of my own for a long weekend, applying the advice and seeing how it felt and how others reacted around me. Ultimately, the decision of what to do, when and how is entirely up to you, and I encourage you to stay safe and consider others around you at all times.
Whatever you decide to do, follow the advice of local authorities everywhere you pass through and in the places you visit.
3 things to do before you go so you stay safe while you travel
Solo travel right now takes a little more planning than it might do otherwise. Here are 3 things to do to help you plan and prepare so you can stay safe while you travel:
Stay relatively local if you can. That could be within your own country or state, or you could be travelling internationally to visit family. Less of the globetrotting, more of a staycation, if you like. The further you go, the more people you come into contact with, and minimising unnecessary exposure is the key to staying safe.
Drive. If you're staying fairly local, driving is probably the safest option. If you don't have a car, you can rent one. Or a motorcycle if that's your thing! With a little planning ahead, costs don't have to be out of reach. Many rental agencies offer good deals as well, such as week-long hire for the price of 5 days. It's worth doing a bit of research to see what's available. You can wipe a rental car down once you get it so you know it is sanitised. It then becomes a safe space for you.
Find the right accommodation. I love hostels. But right now, a hostel dorm may not be the best idea for me. So, I'd choose a private room if that was possible. Airbnb is another option, and there are always hotels. My personal preference right now is for hotels that offer some sort of in-room kitchen facilities. It doesn't have to be fancy, just functional! It gives me privacy, an ability to sanitise surfaces and keep them clean, and prepare some of my own meals, even if it's just a sandwich and a decent breakfast. This reduces the need to go to restaurants and the associated exposure risk (and saves you money too!). Check reviews before you book to see what others say about cleanliness. And if your vehicle is big enough and you're happy car camping, that could be an option for you as well (more on that in another blog)!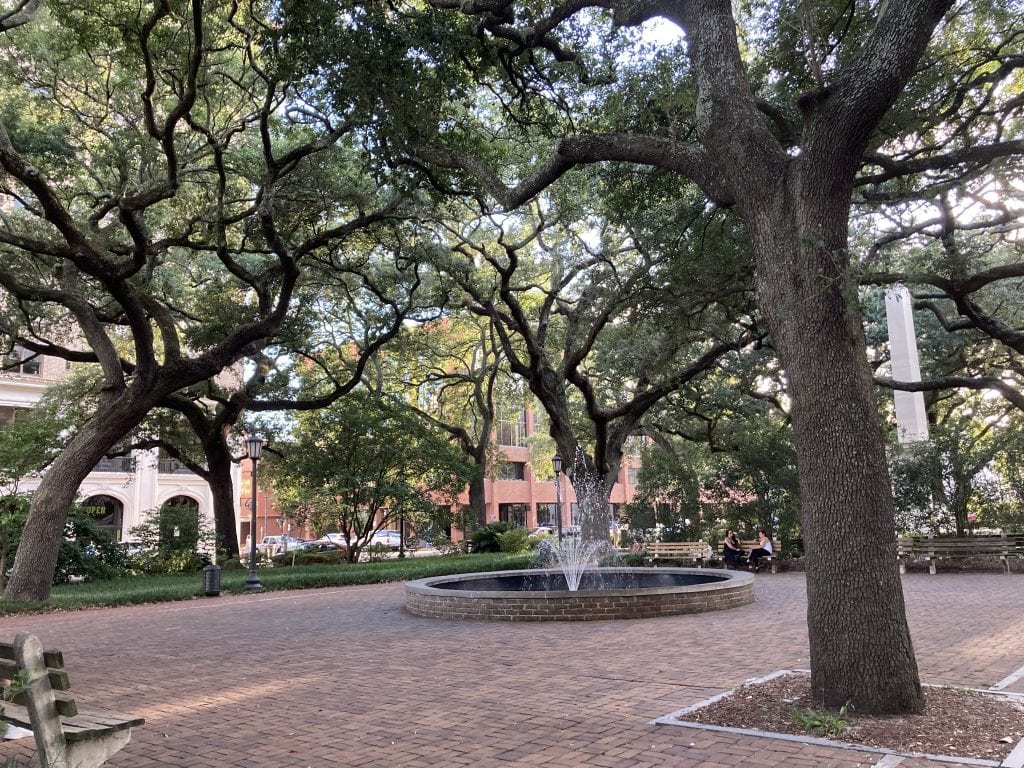 Create your safe zones
The first thing to do is figure out what your 'safe zones' are going to be – those places that you have cleaned and sanitised which no one else is likely to come into contact with. Those are likely to be your vehicle and room (you can always ask that room service is skipped for the duration of your stay).
Sanitise your car. If it's your car, then you are probably on top of that already. If it's a rental, give it a good once-over with sanitiser. Pay particular attention to door handles (in and out), steering wheel, dashboard, glove compartment, sun visor, mirrors, gear stick, and consoles and storage spaces. Don't forget to wipe down the keys too!
Sanitise your room. I now travel with sanitiser wipes. Better still, a cloth and bottle of sanitiser to cut down on waste. First thing I do when I enter my hotel room for the first time? Sanitise all surfaces, taps, doorknobs, cupboard/appliance handles, curtain rod handles, remote controls, and light switches. That becomes my second safe space after my car, where I know everything is clean. If you wash your hands the minute you walk in before touching anything, you can relax knowing it's clean and sanitised.
Take your own pillowcase. I've always had a thing about pillows; no one is ever allowed to touch mine. It's where I put my face for hours at a time, so it needs to be clean. A pillowcase is easy and light to squeeze into your travel bag and can give you some extra peace of mind.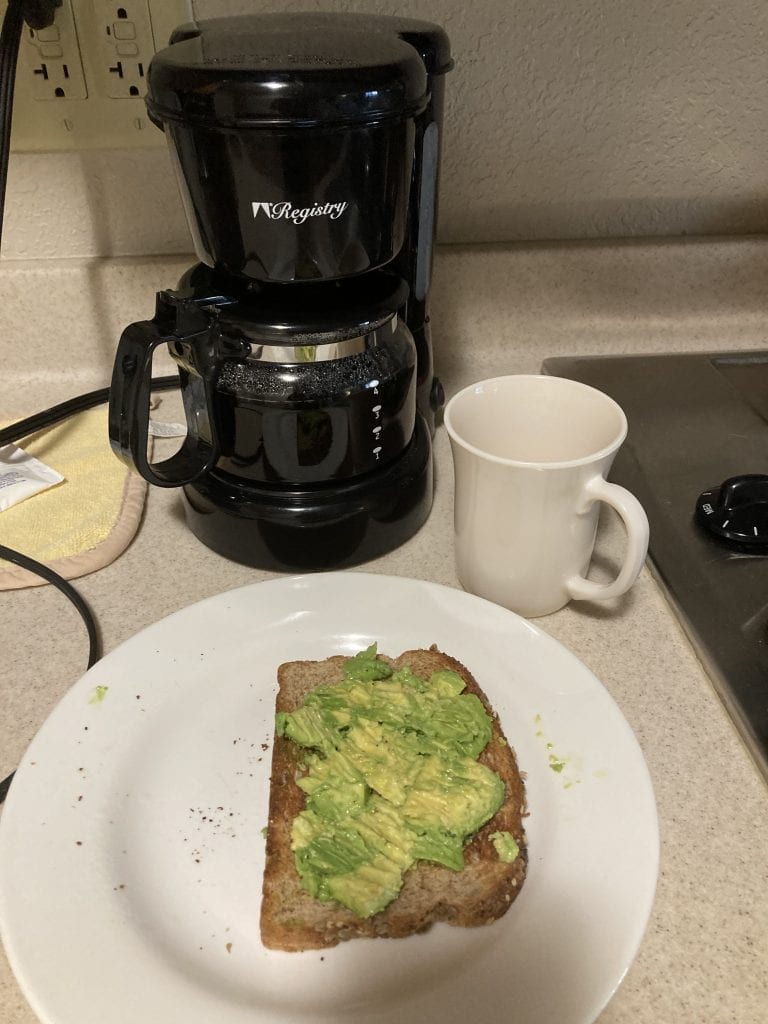 5 easy habits for when you're on the road
The times when you are at greater risk are while you're travelling and when you're moving around in a new place. We don't realise how often we touch things or how frequently we put our hands to our faces, something this pandemic has brought into sharp focus. But it doesn't mean you have to stay confined to your room! Here are 5 easy habits to get into so you can stay safe while you travel:
Social distance. Keep your distance from others when you're out and about. Be aware of how close you are when standing in line for something or looking over someone's shoulder at a restaurant menu.
Wear a mask. I can't emphasise this enough: it's not a political statement to wear or not to wear one. It's a safety measure you take for others, and that others take for you. It may be a requirement where you're going, in which case you don't have a choice. If it's not required, wear one anyway. None of us like it, but we adapt, especially if we want to carry on with life as close to normal as possible. The Lancet recently published an article on the effectiveness of face masks and both the WHO and CDC recommend using them. The WHO also published a guide on how to wear different types of face coverings.
Stay outdoors. If you are eating out, look for restaurants with outdoor seating, or get takeaway and sit in a park or on the beach. You can watch the world go by at the same time! Another tip is to avoid eating at peak times if you can – there will be more tables available and fewer people around. Maybe try a late lunch or early dinner? Service will probably be quicker and better, too!
Use sanitiser.Take a small bottle of sanitiser with you in your bag or pocket. (You can buy a travel-sized bottle and keep it topped up instead of repeatedly buying small bottles.) Use it every time you touch something as soon as you're done, and when you get back into your car.
Wash your hands. Yes, we know the drill. I won't go on about it…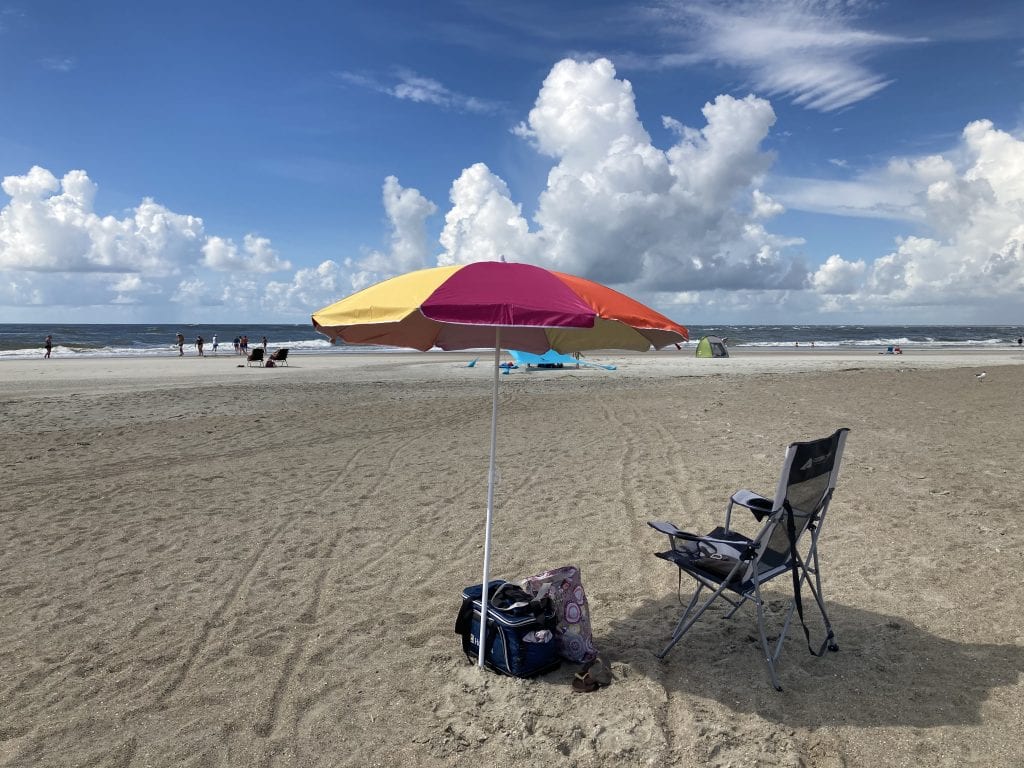 How to avoid getting your hands 'dirty'
We don't realise just how many surfaces we touch every day and how often we put our hands to our face. Right now, that's what you want to avoid doing! Keep your hands away from high-touch surfaces with the following tricks:
Opening doors. You can open most doors using your foot to push them (doors will often have 'kick plates' along the bottom), or by leaning into them. If you must pull a door to open it, cover your hand with your clothes to grab hold of the handle.
When using public toilets, use toilet paper to touch doors and locks to open and close them, and to flush the toilet. Use your used paper towel to turn off the tap and open the door to exit before discarding it.
Use your elbows to press buttons, such as in lifts/elevators or at pedestrian crossings. If the buttons are too small, use your knuckle instead of your finger.
Use a glove for petrol/gas. You only need one for high-touch surfaces such as the payment pad and nozzle. Remember to keep you gloved hand away from anything else (including your face) and discard safely once you're done.
Pay using a contactless card. Not everywhere has that option, but if it's there and you can, use it.
Take your own pen. Many places still ask you to sign when using a credit card and having your own pen is one less 'foreign' thing to touch.
What to do when you get home
You did it! Before you relax and start looking through your photos or scrolling through social media, make sure that you:
Wash your hands. Yes, again. It's exhausting, I know. But do it!
Put laundry on. Empty out your bags and put all your clothes in the wash. Change the clothes you're wearing as well and drop those in, too.
Wipe down your bags. Give the bags and anything else you took with you (beach chair, cool box, etc.) a wipe down for good measure.
And… relax! It may take a little longer to prepare and take some extra thinking and planning, but you can stay safe and travel. Remember to stay aware of those around you. Once you get into the right mindset and a few new habits, it should become quicker and easier.
I'd love to hear your thoughts. Have you been travelling and have some tips to share? Drop me a line and I'll add them to the list!