Top 10 Travel Experiences To Remember Forever, Part 2
I hate not being able to travel. But circumstances are such that it's not possible right now. While I may not be able to jet off somewhere different and exciting, I can relive those trips that I have taken to help until I can hit the road again. So I have compiled a list of my top 10 travel experiences. Those that have stayed in my mind, good and bad, which remind me why I love doing it at all. They may help you too. You can travel virtually, or you can use them to plan your next trip(s), ready to go as soon as we're free to roam again.  
You can start with a recap of the first set in Part 1 or dive straight into Part 2. As before, they are in random order. I just can't pick an absolute top one!
Old Bagan is a relic of a different time and place. Thousands upon thousands of ancient temples, most crumbling, some in one piece and others in ruins. Still relatively undiscovered by tourists, it offers a glimpse into what Myanmar was like – and what is still is for many.
While many will pass through, often just here to watch the sun rise over the temples, it is worth spending a couple of days here. That morning light is ethereal and worth the early wake-up call. If you can, take a hot air balloon ride to get a different perspective of this ancient city. But the view from any temple rooftop (where allowed) is still spectacular, so you're not missing out.
Don't miss the sunset either. It is just as impressive as the delicate sunlight illuminates the red brick temples. It's also worth taking a sunset river cruise along the Ayeyarwady. Wooden boats putter along the riverbanks as a stillness hovers over the water and the twilight descends.
The Myanmar country pages offer plenty of ideas of what to do and see in Old Bagan and beyond. For me, Myanmar is one of my top travel experiences ever, perhaps even my favourite country so far.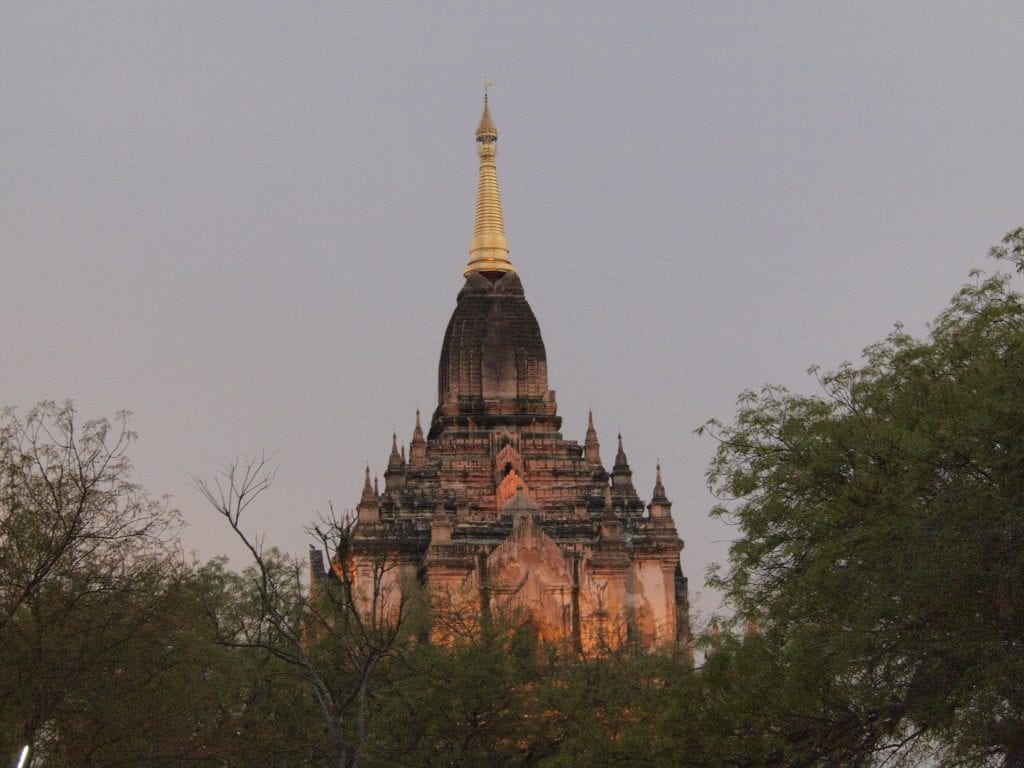 Machu Picchu, Peru
A long-held dream of mine is to walk the Inca Trail up to Machu Picchu. Falling sick with severe food poisoning two days before is not part of my plan. Hiking is not the only way to get there. In fact, most people will take the train and bus. So, while I'm sick and can't hike, I do get there the easier way.
The blue glass-ceilinged train is packed with tourists and buzzing with our collective excitement. The journey from Ollantaytambo to Aguas Calientes follows a raging river and cuts through a valley floor surrounded by round green mountains. From here, a bus will take you up to Machu Picchu itself.
Walking up the old stone walkways I concentrate on where I put my feet so I don't slip on the smooth stones. The path abruptly opens into a terraced section giving me the first glimpse of this old city… I'm a little emotional to have finally made it up here.
One thing that fascinates me about this place is that the Inca constructed their buildings with walls set wide apart but leaning inwards. This provided greater stability during earthquakes and explains why so many of their buildings are still standing today.
The Sun Gate is a short hike away and well worth doing. It takes its name from being the point through which the summer solstice sun lines up with the Temple of the Sun's window. Once this happens, it signals the start of the dry season. The Sun Gate sits in the V between two mountains and gives a stunning, almost bird's eye view of the city.
While there are several theories why Machu Picchu was built, my favourite is that it was like a university town: A place where the top scientists, master builders and farmers came to teach, and where the most promising newcomers came to learn. An ancient city of innovation. One my all-time top travel experiences from start to finish.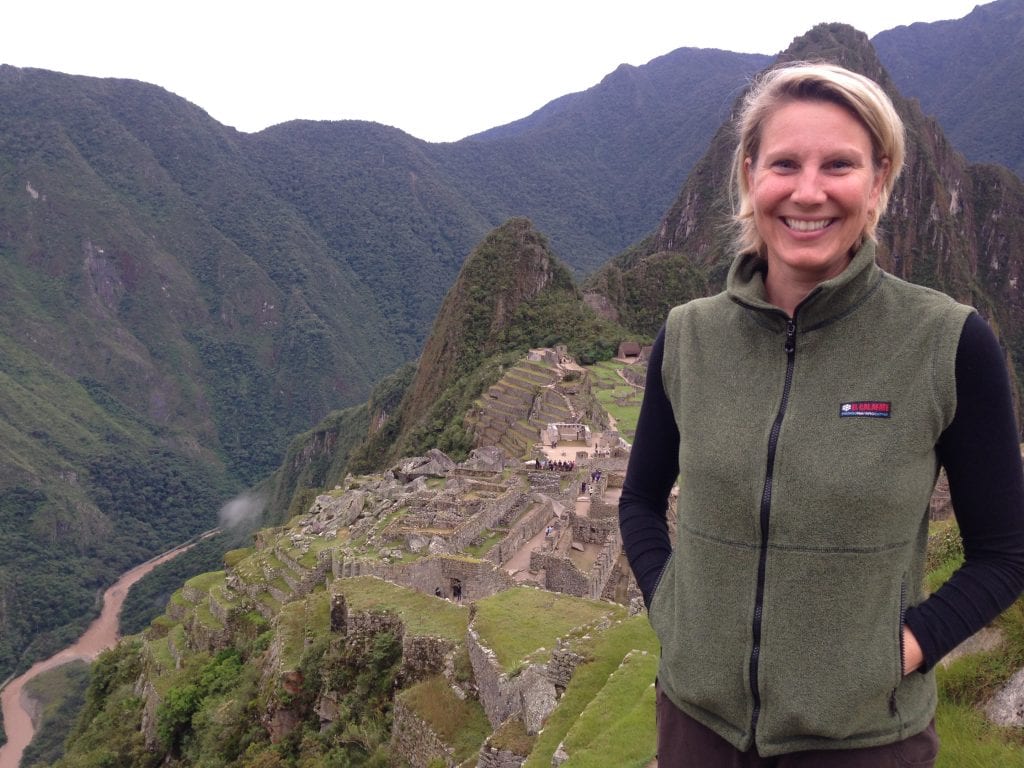 Some advice on getting there
The starting point to get to Machu Picchu is usually Cusco, close to the Sacred Valley. A taxi or bus from there takes you to Ollantaytambo (Ollanta for short). Here you catch the train to Aguas Calientes, the staging post for Machu Picchu. Don't plan to spend any more time in Aguas Calientes than you have to; it's very touristy with prices and service to match.
Aim for an early morning or late afternoon visit. The crowds will be slightly smaller, and you can drink in the majesty in relative peace.
Don't try for the first bus from Aguas Calientes in the morning. You'll spend far less time queueing if you go for one 15–20 minutes later. I'm out the door at 5.30 a.m. and on bus number 14 by 5.55, having queued for about 2 minutes! Getting in at Machu Picchu is a breeze, despite the crowds. Don't forget your passport! You'll need it to enter, and you can also get a Machu Picchu stamp in it if you want.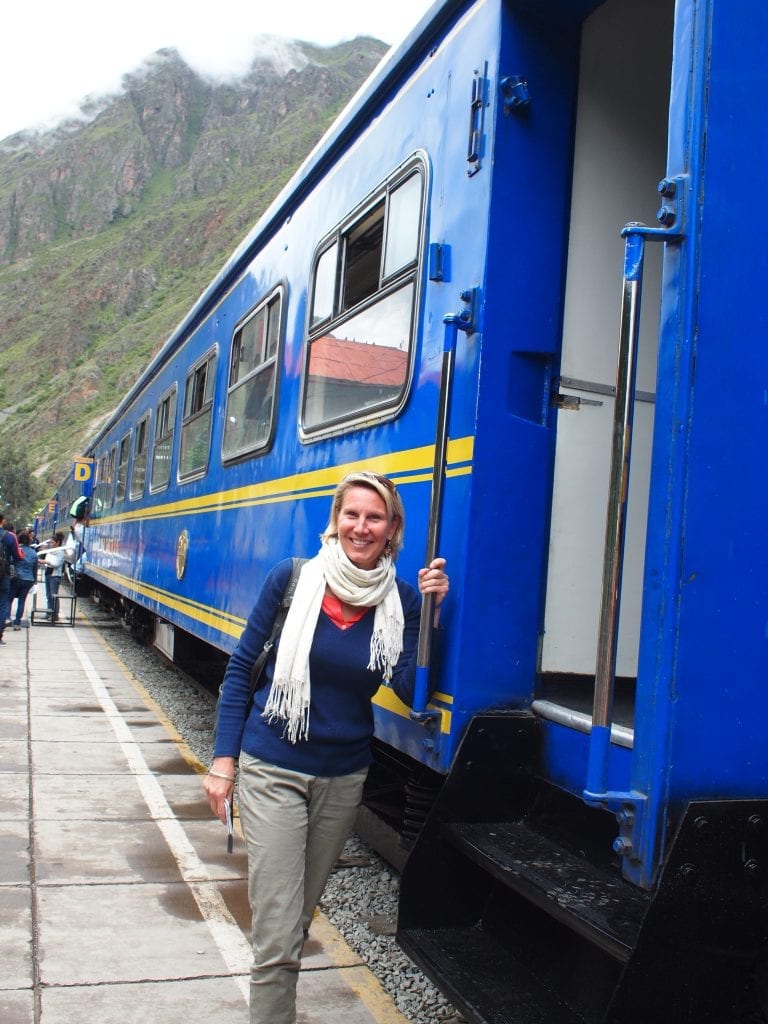 The silver mines in Potosí, Bolivia
At over 4,000m (13,000 ft) Potosí is one of the highest cities in the world. It's a stop on a group tour of Bolivia where we are visiting its famous silver mines. In the early days of the Spanish conquest of South America, Potosí was a strategic town and the place where the Spaniards discovered silver and exported it back to Europe.
Decked out in trousers, jacket and wellies several sizes too big, hard hats and miners' lamps, we start at the shop where miners buy their daily supplies: cigarettes, alcohol (96% proof), coca leaves (for energy) and dynamite (yes, you read that right).
It's not often I can say I legally bought dynamite but buy it I do (that in itself has got to be one of my top travel experiences!). It is a gift to the miners for letting us tour their mountain caves. Some of these supplies are also used as gifts to the Devil (known as tío). His paper effigy sits at the mouth of the mine and is the first thing we come across as we walk in.
We watch as they stick a lit cigarette into his mouth, then spray him with alcohol, praying for protection for the day. Once the ritual is over we shuffle deeper into the mountain's elaborate cave system. Tracks run along the ground to carry buckets of rock out. Splintered wooden beams strain to hold up a bulging ceiling.
Hundreds of men and young boys scrape a living out of these mines by blasting silver fragments from the mountain walls. I'm not normally a claustrophobic person, but I can't wait to get out. When I finally emerge, squinting into the sun, I burst into tears of relief.
The experience has left me with a deep respect for the people who do this work. Visiting is not without controversy, as it is seen by some as encouraging dangerous mining practices. But your visit fee and gifts can make the difference between miners feeding their families or going hungry for a day. On balance, that's why I decided to go and why I'm still glad I did.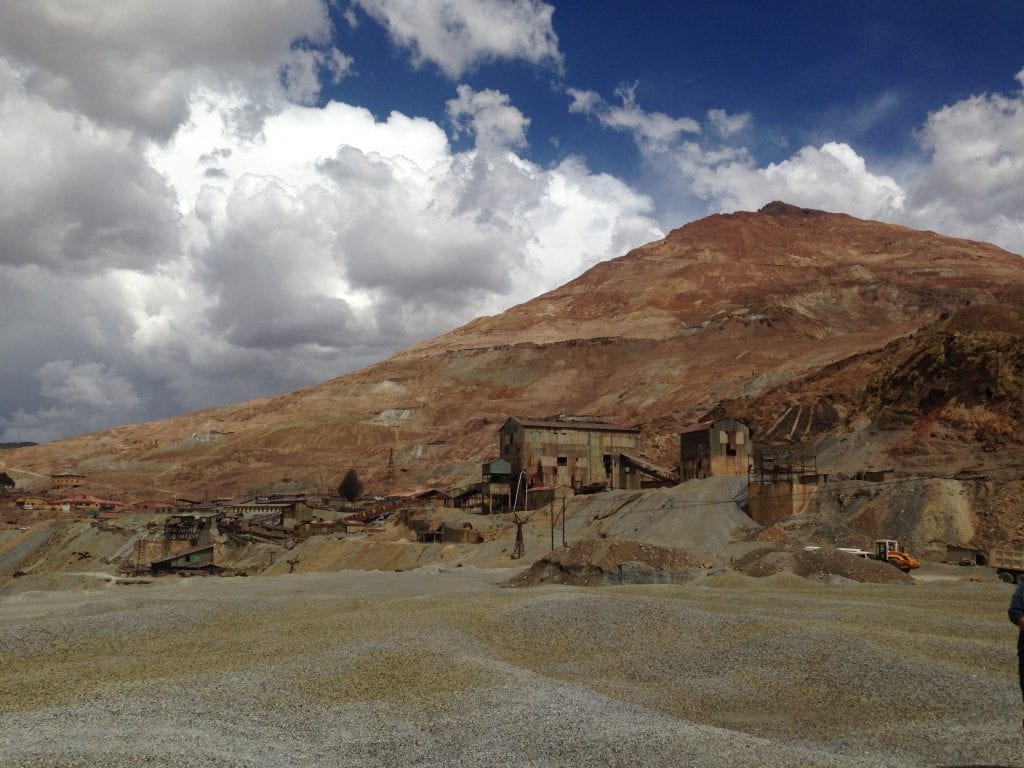 Diving in the Indian Ocean, Mozambique
I was fortunate to spend a full month in Mozambique as part of a community volunteer project a few years ago. That in itself is an experience that will stay with me for life, but it also gave me an opportunity to dive regularly.
I make the most of this by signing up for an Advanced Open Water PADI certification. Diving off the coast of Mozambique is challenging as the waters of the Indian Ocean are deep and can be treacherous. Almost every dive is inevitably a drift dive because of the currents, and there are very specific dive locations. Getting to the bottom has to be done fast to avoid getting separated from your buddy or group. For a novice diver, it can be tricky and nerve racking. There is little room for error.
But the rewards are out of this world! From the very first moment, as a nervous diver on one of the skills dives, it is spellbinding. Schools of hundreds of angelfish and butterflyfish, as well as grouper and lionfish surround me. Turtles with babies float up to the surface for a breath of air. So many varieties of smaller sharks darken the reef walls, lying in wait for food along the sandy sea floor. Moray eels peek out from rock recesses, and large triggerfish circle protectively over their nests.
Back on the boat, and the arrival of the humpback whales and their young is a highlight even for the experienced dive crews. As I write this, the memory of our whoops and yelps as the first humpbacks breach the water's surface is as clear as it was on the boat. It's a magnificent sight: the spray from their blowholes rises high into the air and sprinkles over us as we hover behind them, unaware that we've been holding our breath.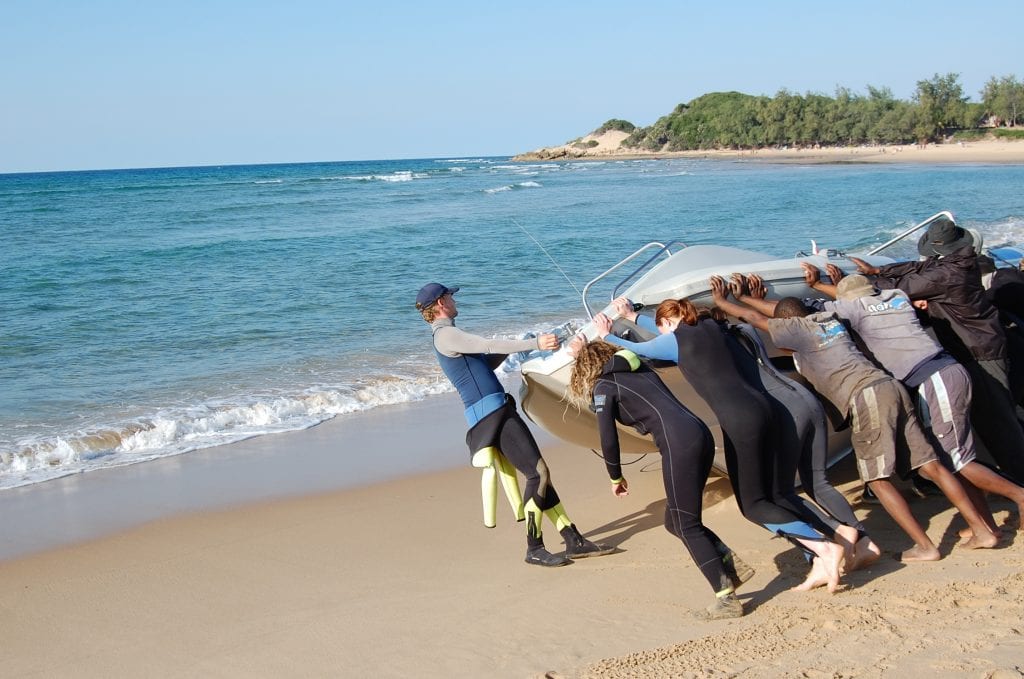 Wildlife watching in Tanzania
Top of my bucket list for years, I finally get the opportunity to go on an African safari! For this one I'm travelling solo but opt to join an Intrepid tour. It includes wild camping and a bus journey through the Serengeti and Ngongoro Crater national parks, as well as a trip to Zanzibar.
I am left in awe of nature and wildlife from start to finish. Over three days, I sleep under a canvas tent and a blanket of stars, with animals singing their lullabies in the background.
I still can't decide what my favourite part of it was. The lions snoozing in the shade of acacia trees? The dawn balloon ride over the Serengeti's dry elephant grass? The leopards stretching out for their post-lunch tree nap, or the hyena waiting below for scraps of food to fall? Perhaps it was the dolphins splashing next to dhows making the crossing between Dar Es Salaam and Zanzibar. I still get chills when I think about it.
It isn't all magical. After all, no safari is complete without at least one flat tyre. What is different to changing a flat by the side of the road back home is that here we're doing it while wild giraffes graze in the distance. Not to mention the monkeys jumping around vehicle roofs, cackling at the interloper tourists.
Perhaps the best part was heading out of my tent early in the morning as the buffalo thundered past on the other side of the creek. Who needs coffee after that jolt? If you ever get a chance to do a wildlife safari anywhere in Africa, grab it with both hands. I promise it will be one of your top travel experiences too.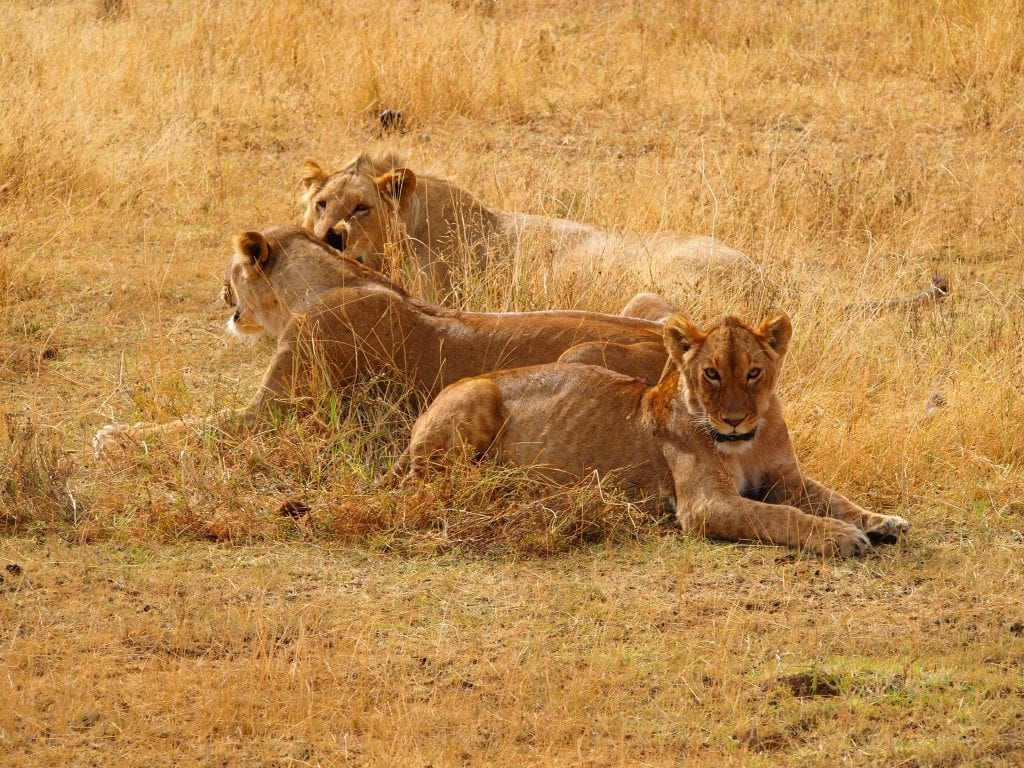 What are your top travel experiences?
And that, folks, is my list of top travel experiences. At least until now! What are yours? Has this inspired you to plan a trip, or brought back some good memories? Let me know in the comments, or drop me a line with any questions.